WELCOME TO OWEN BROTHERS
We are a client centric office catering company – this always sounds impressive but simply means that our clients wishes are at the heart of everything we do. Few caterers can adjust their 'processes and systems' around the real requirements of their clients which is often why there is so much inflexibility within the office food market place. We are often told by our clients that we are a great catering company – it is our clients who underpin the company and from there on, it is our people and our partners that have enabled us to make things happen and deliver such an outstanding service. This is what makes us the company we are today.
We would never have been able to achieve what we have without the dedication, hard work and commitment from our entire team of chefs, kitchen porters, drivers and IT teams. Although we are a very traditional caterer, we cannot rely on the past successes only to map our future and so we constantly seek ways to adapt to an ever-changing food market for offices' in London and the surrounding area.
We connect to our clients through several platforms but one of the main ways our clients order from us is via our state of the art, e-commerce website – it's all connected to you by a team of drivers who whizz through the streets of London in our temperature controlled vans to get our food on time to your offices each day.

We've been around for a while - established in 1974, Owen Brothers are now one of the leading catering companies in London, specialising in office catering, corporate event catering, outdoor corporate catering and next day office catering. Our catering events include a variety of delicious menus at competitive prices that are always beautifully decorated and presented to your guests.
Our menus have been tried and tested for nearly 50 years now, so we can be trusted to set up, cook and serve any of the menus attached at any location of your choice. Of course, we understand that you might have a specific menu in mind that you want us to prepare and we are flexible enough to accommodate such requests.
In the past we have been preferred London caterers at various prestigious venues such as The London Building Centre, The Royal Institution of Great Britain and The Royal Society of Arts. We catered for one off events at venues such as Tower Bridge, The Cabinet War Rooms, Royal Ascot, The Science Museum, The Imperial War Museum, The Natural History Museum, Twickenham Rugby, Windsor Castle and many more major landmark buildings in The City & West End.
Unusual venues would include cocktail parties for 700 guests in an underground car park for a leading property company, an event in the London Dungeon for a building company, a formal meal for 250 persons in a empty warehouse, a barbeque for a tank driving day and other outdoor events for 800 at a staff activity day.
The guests we have catered for have included most of the companies in the FTSE 100, UK based Investment Banks, Legal firms members of the Royal Family, Prime Ministers, Politicians, and Personalities from the worlds of sport, leisure and entertainment.
HOW WE OPERATE...
FROM SMALL ACORNS
As a socially responsible & ethical caterer in London we have had to adapt to the ever-changing market & environmental conditions as well as be as socially responsible as possible. We need to ensure that we can continue our part in contributing to the very big picture of the planet we live on -we try and operate in an open and honest way in all that we do.
We set out below a few things that will hopefully give you an idea about how we choose our partners that help make us successful as well as ensuring you get the best quality ingredients.
FRESH CHICKEN
Our chicken is delivered around 4 am and cooked dailyto order by our chef and his team. We only use British farmed chicken in our kitchen and wherever necessary, we are able to provide a Halal option as required. This enables us to offer a variety of sandwich fillings as well as a large choice in hot food to our clients. When we make our sandwich fillings using chicken, some of our chicken is hand mixed with a unique mayonnaise from one of our suppliers and some is sliced.
WHOLE JOINTS OF HAM
We only buy whole traditional joints of British ham and have a specialist meat slicing machine which allows our teams to provide a high-quality slice of ham at a thickness that is appropriate for the type of bread we are using. We only slice our joints of ham on the day we make our sandwiches and not before. We change our ham seasonally, so you will see.
TURKEY
Our butterfly Turkey breast is also British with no added water or any other additives of any kind. Again, we roast these specialist cuts in our kitchens and we cook the Turkey breast to order when it is part of a sandwich order request. It is then hand carved on our own meat slicer and ready to be used for your sandwiches.
SMOKED SALMON
We buy all our Smoked salmon from 1 supplier only - we've been working with him for as long as we can remember as our Scottish smoked salmon is directly from the fast-flowing waters of Scotland's west coast.
The salmon are from a lower density fish environment (essentially means that there is more room for the salmon to swim around in rather than keep bumping into one another) which gives our smoked salmon a better colouring and generally a healthier fish environment. This also means our smoked salmon is less 'fatty' and 'oily'. The process of making our smoked salmon involves a combination of adding salt and then smoking the fish with oak chippings to give a distinct flavour. You'll taste and see the difference in our smoked salmon and this is one of our signature sandwich fillings. Our smoked salmon partner started smoking salmon in 1911 and is arguably the oldest established family of salmon curers based in the London area. At the turn of the 20th century they were widely recognised as the most skilled salmon filleted and curer in London. Their daily visits to The Old Billingsgate Market gave them the opportunity to select the finest quality fish, straight from the rivers of Scotland for his unique and careful curing over slowly smouldering oak dust.
Their dream was to have a company that would be able to provide a wealth of knowledge and experience direct to their customers. This only came to fruition with the founding of their company in 1960. Over the course of the next 40 years, ably assisted by their family they moved to a state-of-the-art production unit in North London. In 2008 the next chapter began a fourth-generation owner took over the company and now supplies us.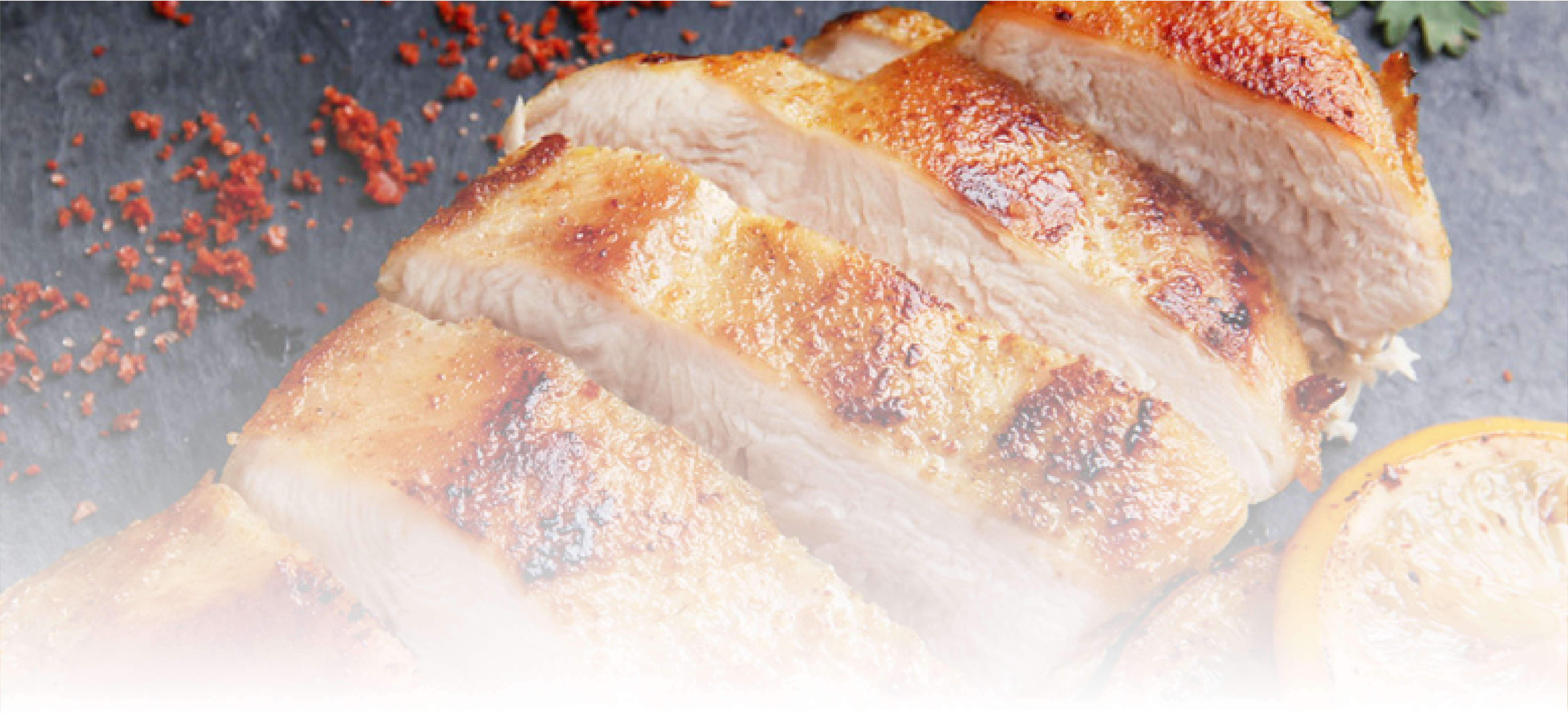 ....THE BEST QUALITY INGREDIENTS.
FRESH SALMON
We only use whole fresh sides of salmon. Our own chefs fillet the salmon, so we can choose exactly what cuts of salmon you would like. It is very important for us to be sure of our suppliers' standards which is why traceability is one of our key areas when it comes to sourcing fish. We therefore only purchase fish from reputable suppliers who have signed up to the Marine Stewardship Council ( MSC ) – the MSC is a non-profit making organisation that promotes sustainable fisheries by using an eco-label to identify seafood products certified to its environmental standards. The MSC programme accounts for 42% of the Wild Salmon global catch and 32% of the prime Whitefish catch (Cod, Pollock, Hake, Hoki and Coley). In total, about 8% of the world's edible wild capture (over 5 million tonnes) is part of the programme.
BEEF
All our beef is British, and farm assured. We hand select each joint from our meat supplier to ensure that we provide you with the best quality product. We like to make sure our roast beef is not too dry, so we try and cook each joint to perfection in our large stainless-steel ovens which have built in temperature probes which ensures that the beef is consistently moist.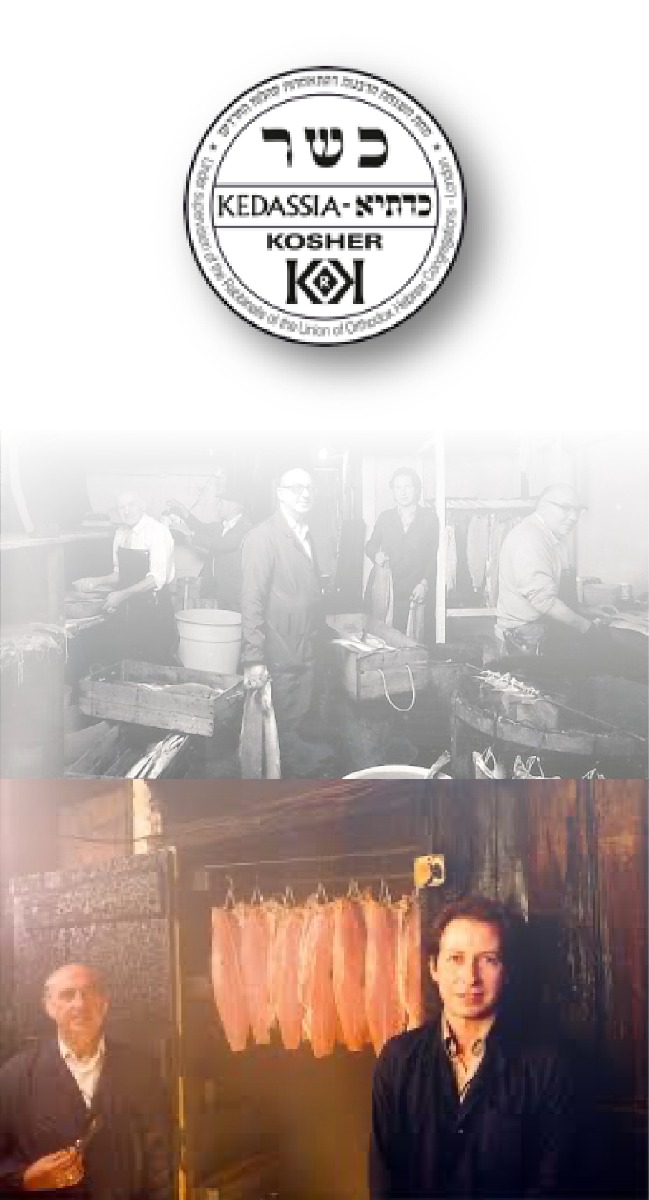 DAIRY
Our Dairy partner started as the youngest of 8 children and was born and raised on a farm in rural Suffolk. After completing national service with the RAF, he joined Goods Dairy, which then became part of Express Dairies following a takeover. Armed with practical knowledge of the dairy industry and a sharp business brain, he quickly climbed the managerial ladder.
Then, in 1971, he took the big step to work for himself from premises in Berkshire and began supplying cream and butter to bakeries.
Through everything, the personal service that only a family business can offer has remained constant. Since starting the company, he has been joined by his daughter who manages our relationship. They deliver a great range of dairy products to us – all very early in the morning!
Did you know at Owen Brothers we only purchase free range eggs from our egg supplier and each day we boil approximately 300 eggs? We think our egg mayonnaise is one of the best in London. Why shouldn't it be as we individually, hand peel each egg, slice each egg and then mix it with our unique blend of premium mayonnaise. We know that this is time consuming process, but it means that your egg mayonnaise sandwich is as fresh tasting as possible. If you find a better mix let us know!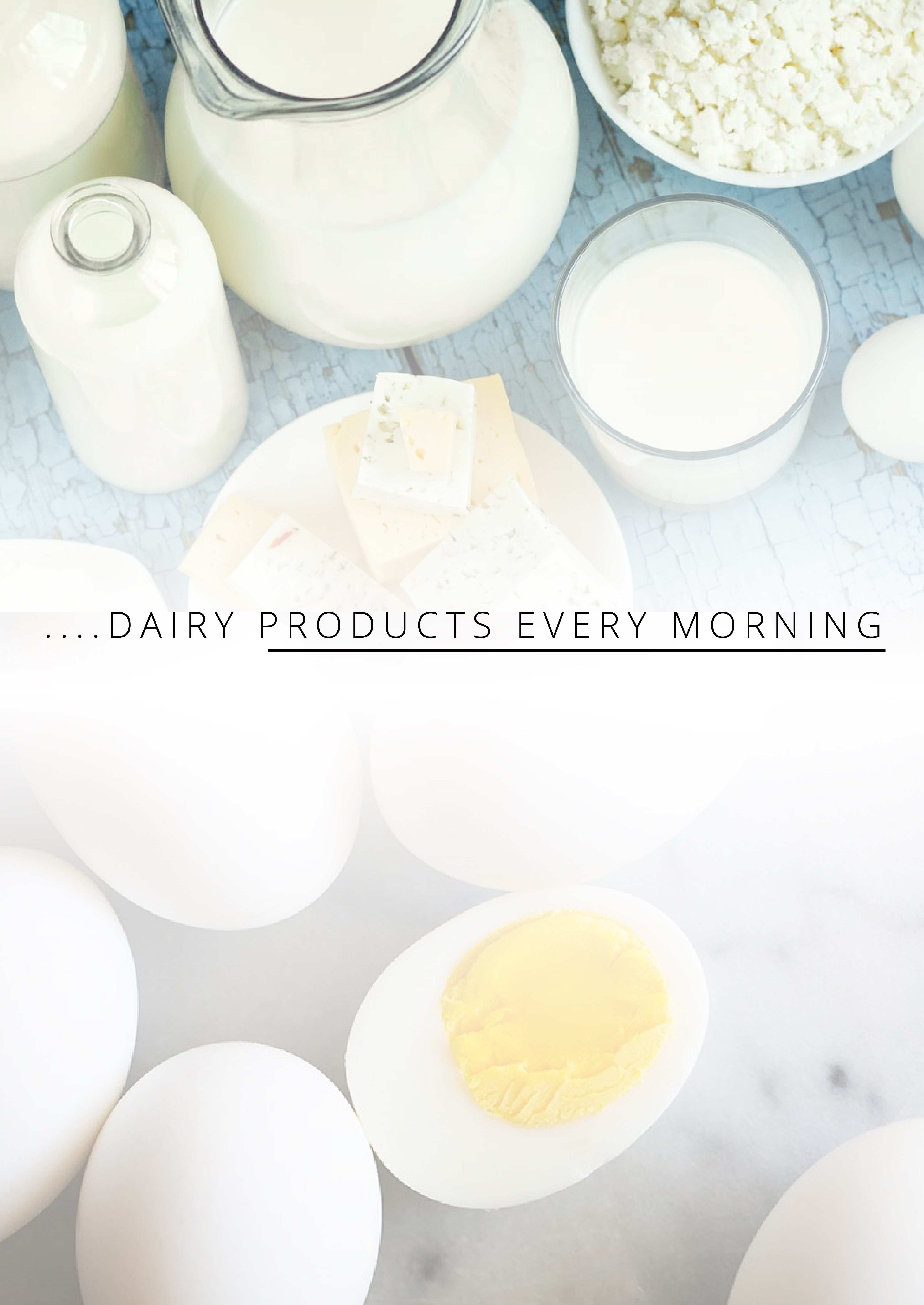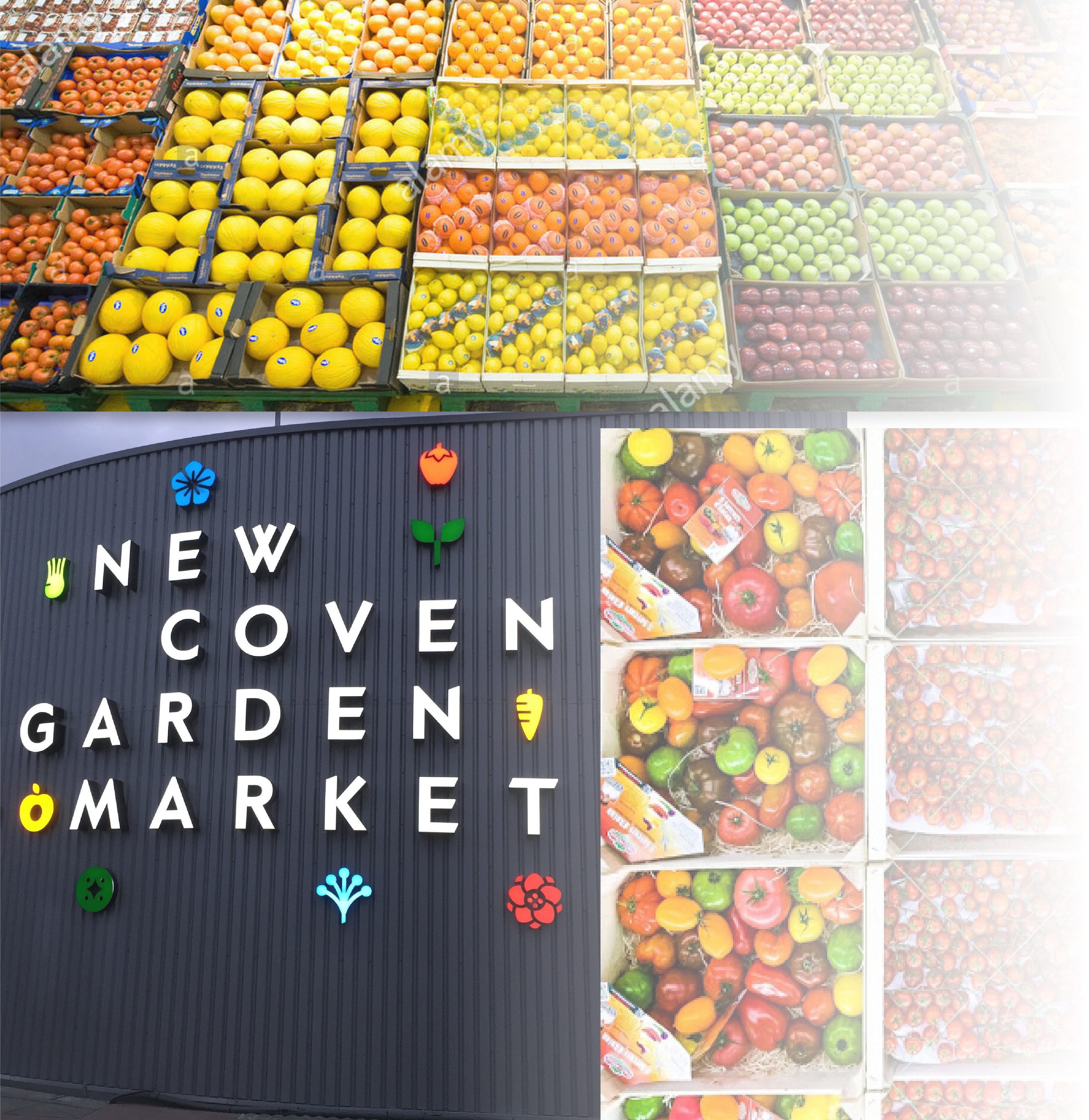 FRUITS
Our local fruit partner (15minutes' drive from our kitchen) is a key partner to us. He is awake through the night and sleeps most of the day to ensure that we get the best and freshest vegetables and fruit direct from New Covent Garden Market. Whilst most of us are fast asleep, he is wandering around selecting the crunchiest apples to the juiciest oranges. We order our fruit on the day every day, so therefore we need to get your orders in by a certain time!
Our fruit partner was first established in 1950 (father&mother in the photo)and now run by their grandson. With over 40 years of fruit buying experience he is now our chief buyer of all the fruit that comes in and out of our catering company, ensuring that the company's high fruit standards are always met. He purchases all the fruit on a daily basis in the very early hours of the morning, sourcing the best quality fruits around. He looks surprisingly well considering his odd sleep pattern (must be all the fruit he eats!)
OUR PREMISES
Our current Kitchen & premises in London have been established since 1986 and with the assistance of the local EHO, we designed and equipped the kitchen and storage areas.
Our most recent food inspection from Wandsworth Council gave us the highest food hygiene rating of 5 Stars. To give you an indication as to the size of our premises it is approximately 3,500 square feet.
We have 3 large walk in fridges and a walk in freezer (as well as further equipment for chilled and frozen food ), our own dedicated meat slicer, ice machines, coffee machines, commercial ovens, fryers and a large commercial dishwasher.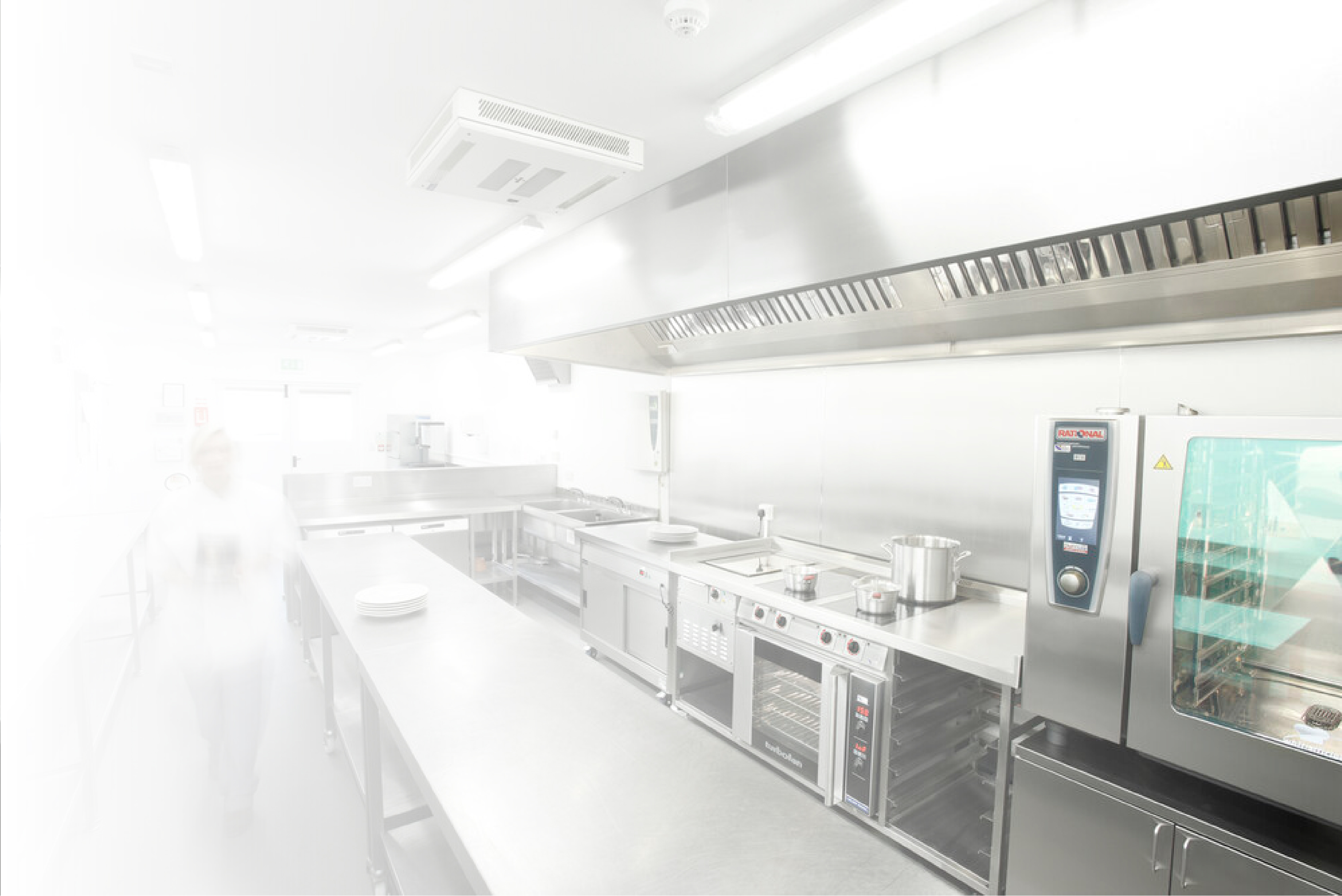 OUR FLEET
All our food is delivered in one of our refrigerated vans and food temperatures are monitored on each delivery. The Euro 6 standard sets out the acceptable limits for these exhaust emissions, and since September 2015, all new cars & vans sold have had to comply with the Euro 6 standard.
The Euro 6 requirements for petrol and diesel cars differ, as they each produce different levels of the offending pollutants. Euro 6 diesels are being hit harder by the new measures because of their impact on air quality.
While diesel vehicles were once seen as a solution to helping the UK reduce C02 emissions – concerns over the health-risks associated with diesel exhaust pollutants such as nitrogen dioxide and particulates, have put them under even more scrutiny by Euro standards.
In 2009, Euro 5 standards stated that diesel particulate filters were mandatory on all new vehicles. In 2012, the World Health Organisation's International Agency for Research on Cancer classified diesel engine exhausts as carcinogenic to humans.
The following Euro 6 measures put even stricter limits on diesel emissions – aiming for a 50% reduction in Nitrogen oxides produced by new vehicles. Our entire fleet is Euro 6 compliant. In some of our newer fleet we have a system in place whereby an automatic signal will flash on telling the our teams to change gear and be more green. In addition we even have our own fuel tank which holds 500 gallons of fuel so we don't have to travel around burning up more fuel to fill up our vans.
We are also able to pinpoint each vehicle's delivery via our own vehicle tracking system which means that we can tell you exactly where your food is at any time in the delivery process.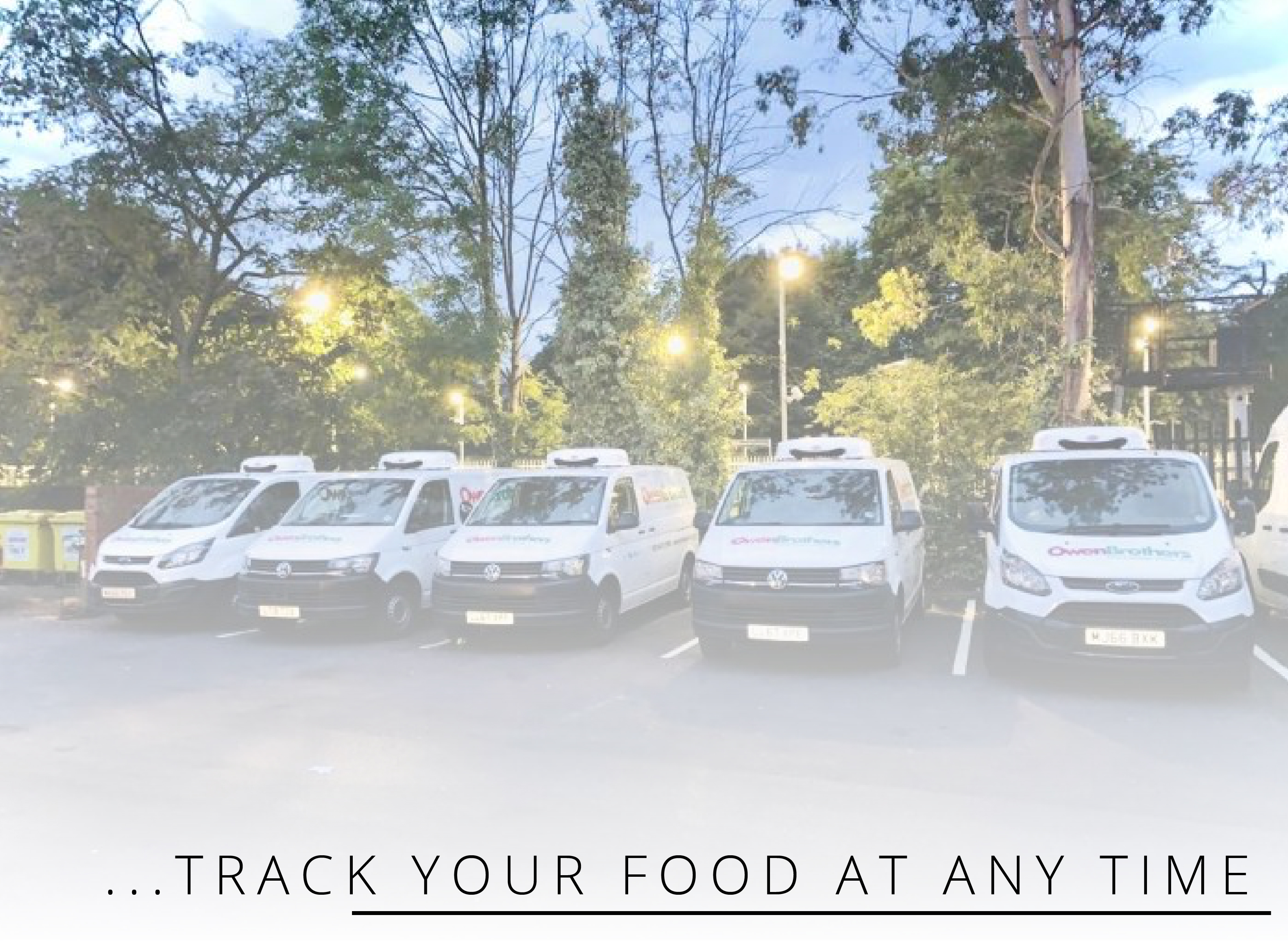 HACCAP SYSTEM –
(Simply means our way of ensuring your food is always safe)
Your food is always safe and our food operating system (HACCAP) is underpinned by the latest digital and online technology.
Working with our digital partner we are now have an online health and safety management, HACCP compliant recording and monitoring solution. We have a temperature monitoring system built around sensors, hot and cold food temperature probes and a user friendly hub offering us 24/7 complete peace of mind and 100% paper free recording and the logging of all our food safety requirements.
Our digital HACCAP system :-
Monitors and records fridge & freezer temperatures
Alert us to any faults in our system or changes in temperature
Performs core temperature food checks(hot or cold)
Houses all our critical control point checks
Tracks and manage our food & safety audits
Predicts our food hygiene score
Keeps all of your checklists and incident reports safe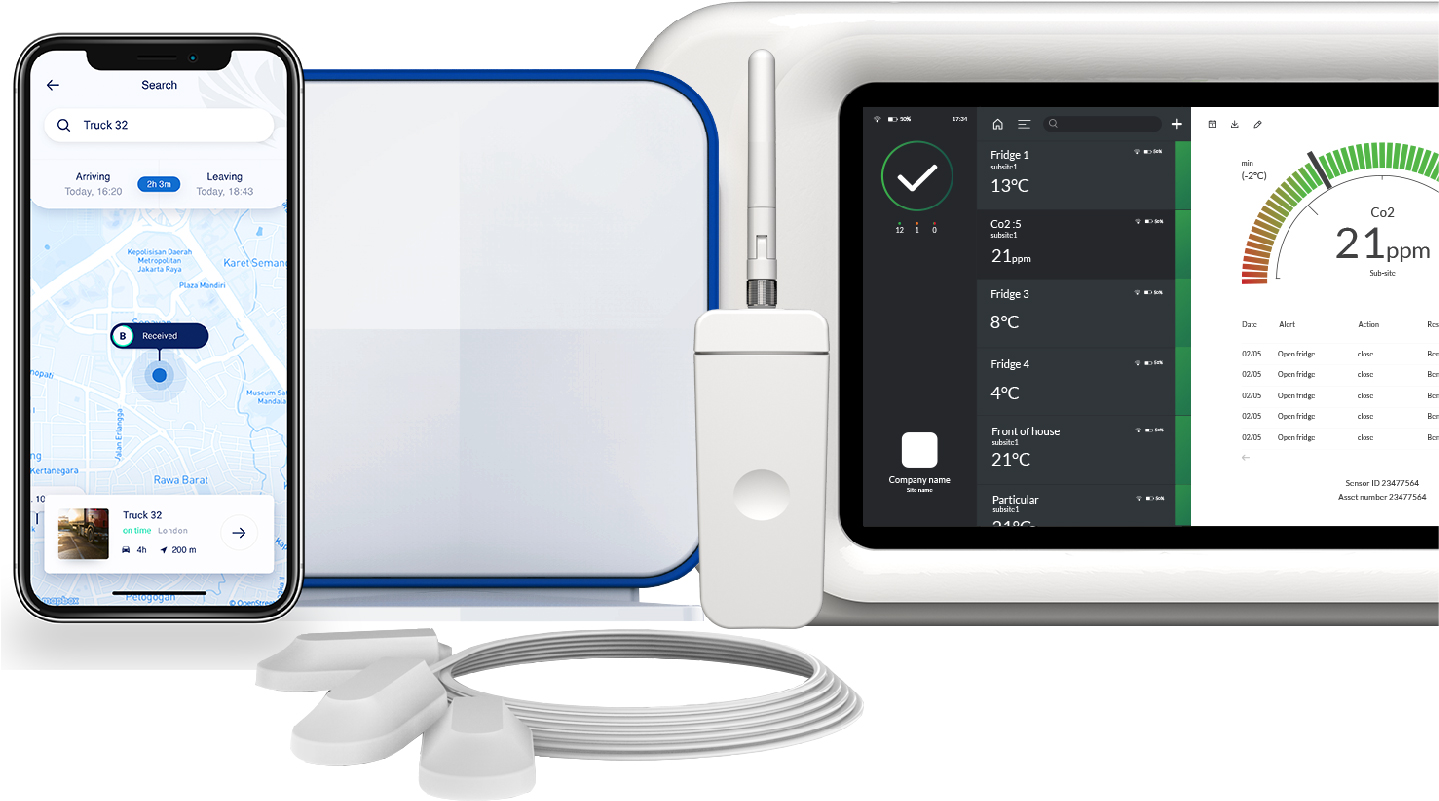 SUPPLIERS
We work with our specialist oil supplier to ensure that all cooking oil used is removed and recycled when they deliver to us in Wandsworth Common. Our cooking oil recycling partner has a vision of '100% resource recovery for the food industry' Their story began more than 40 years ago when food companies used cooking oil was collected and used in animal feed. This was banned due to tighter regulation and as a result, a huge amount of used cooking oil ended up in landfill or was illegally poured into the country's drains. As a solution we looked at other ways to recover the value from this precious resource, so we started on a journey with our partner to collect both used cooking oil and food waste and convert this into renewable energy instead of merely throwing it away. You can see an image of their specialist biodiesel plant in Liverpool. It is capable of producing 16 million litres of biodiesel and it is the UK's largest purpose-built plant dedicated to producing biodiesel from used cooking oil – we contribute to this process.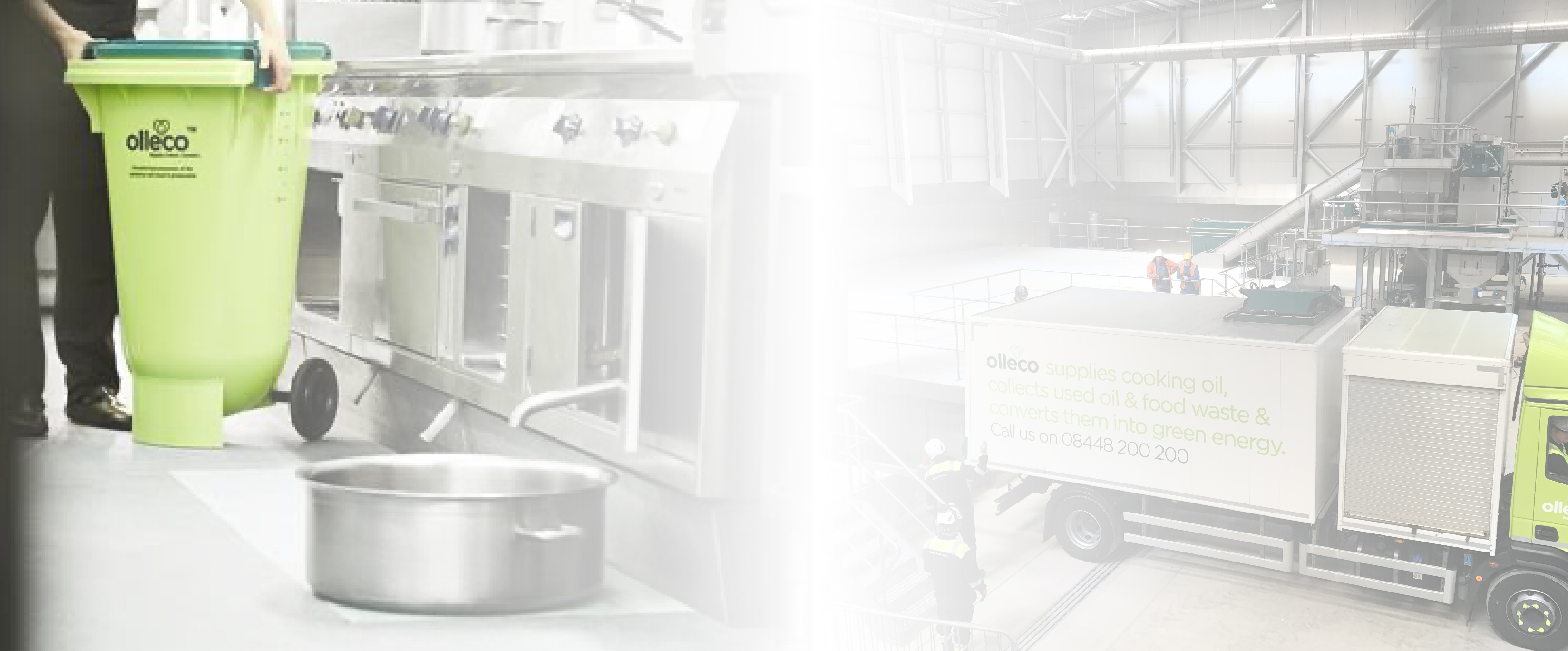 ...SUPLIERS, 40 YEARS OF STORIES
We are switching and continue to switch to more ethical suppliers – see below some examples of how we work with some of our partners:
We use 2 suppliers for our tea - Twinings believe that everyone has the right to a decent quality of life and should be able to provide for themselves and their families. Twinings aims to buy from the best estates, both in terms of quality and social standards, but even these can be improved further, which is what they aim to do.
Twinings have established a 'Sourced with Care programme' which is designed to help support the changes needed to make this a reality in the places around the world where they source our goods and ingredients. They work to enhance livelihoods, enable life opportunities and improve living standards for communities in their supply chain.
Sourced with Care sets the ambitious goal to improve the lives of 500,000 people in communities where Twinings source their products by 2020. You can find out more about their Sourced with Care work and our progress so far here by visiting www.sourcedwithcare.com
We also source our tea from a single source origin tea manufacturer in Sri Lanka – Dilmah Tea.
We do this because we believe that this tea transcends all principles around fair trade in that the owners of the tea plantation manufacture the tea on dedicated tea estates. We can now trace the tea we serve at your venues right down to the tea estate in the beautiful tea hills of Sri Lanka!
Our freshly ground coffee is also sourced as coffee beans and we have our own coffee grinder on the premises so when you order coffee not only is it fair trade but it is genuinely freshly ground to order. As you can imagine, having deliveries of food in cardboard boxes means that we have a huge amount of cardboard that we need to dispose of at the end of the week. We have an arrangement whereby all our cardboard is cut down and stored and ready for collection and recycling. We also have an arrangement with local businesses in Wandsworth who re-use our waste cardboard for repackaging and manufacturing – you will be interested to know that a major mirror supplier uses a large amount of our cardboard to repackage their mirrors.

CLIENT RECYCLING
If a venue has no recycling facility we will take away recyclable materials from your event and dispose of them in a responsible manner. We have our own facilities and arrangements for the recycling of glass and cardboard.
To achieve improvements in the sustainability of food at Owen Brothers Catering, training is provided involving caterers, managers, senior catering staff and our key front-of-house staff. For our key operational staff in our kitchen training focuses on how high-quality fresh food can be prepared, served and ultimately disposed of, to maximise health and sustainability benefits.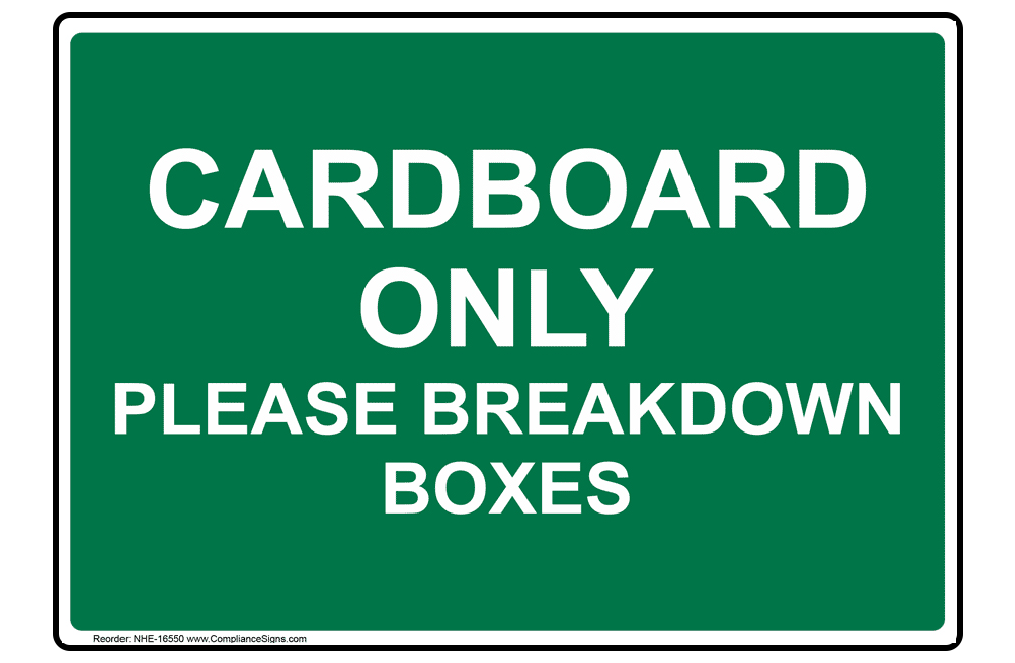 RECYCLABLE, SUSTAINABLE & REUSABLE PACKAGING
At Owen Brothers we are phasing out all plastic packaging and are moving to a new form of packaging with Vegeware & Sabert ( who have recent introduced 'ecoplatters '
What's the point of disposables being compostable?
Compostable disposables are designed to be recycled in an industrial composting facility together with food waste. That means there's no need for sorting, and the compostable cup, lid, burger box, knife and napkin can all go together without removing the ketchup and leftover chips. An extra bonus is that once food and disposables share one bin, other dry recycling bins are cleaner and easier to recycle.
We have moved all our disposable range ( fruit salad pots, portion pots, disposable cutlery and general packaging ) to a supplier called Vegeware.
What is Vegware made from?
Vegware makes catering disposables from plants, not plastic. After use, they are designed for industrial composting with food waste. Vegware replaces conventional plastics with various plant-based materials. For example, PLA is a compostable material made from plants. PLA replaces the plastic in coffee cup linings or sandwich windows, and it's the clear material in our cold cups and deli containers. Our hot cup lids and cutlery are made of a high-heat version of PLA.
Recycled sugarcane fibre is another practical material we use for our clamshells, plates and bowls. Known as bagasse, it performs really well, keeping heat in but not trapping condensation. Plus, it's renewable, a recycled by-product of the sugar industry.
How do compostables solve food contamination?
Combining plastic and card in foodservice packaging creates massive recycling challenges, as highlighted by the recent coffee cup recycling debate. Food contamination is inevitable, so the result is incineration or landfill. For disposables destined for serving food, it makes sense to use materials that can be recycled together with food. With compostable disposables, food isn't contamination, it's a vital ingredient in the composting process.
What's wrong with recyclable?
Everyone likes the word 'recyclable', but here's some news which highlights the real challenges of recycling used 'recyclable' packaging.
The UK exports 70% of its paper and 66% of its plastic for recycling, with no idea if it actually gets recycled. China took a lot of exported UK recycling, but over the years discovered it isn't good enough quality to recycle. Since January 2018, China has banned imports of household plastics, and only accepts cardboard and paper with less than 0.5% contamination. Other Asian countries are considering similar bans, to avoid becoming a dumping ground for unrecyclable waste. Food contamination is a major problem, and the British recycling industry worries that most UK card and paper won't meet China's standards.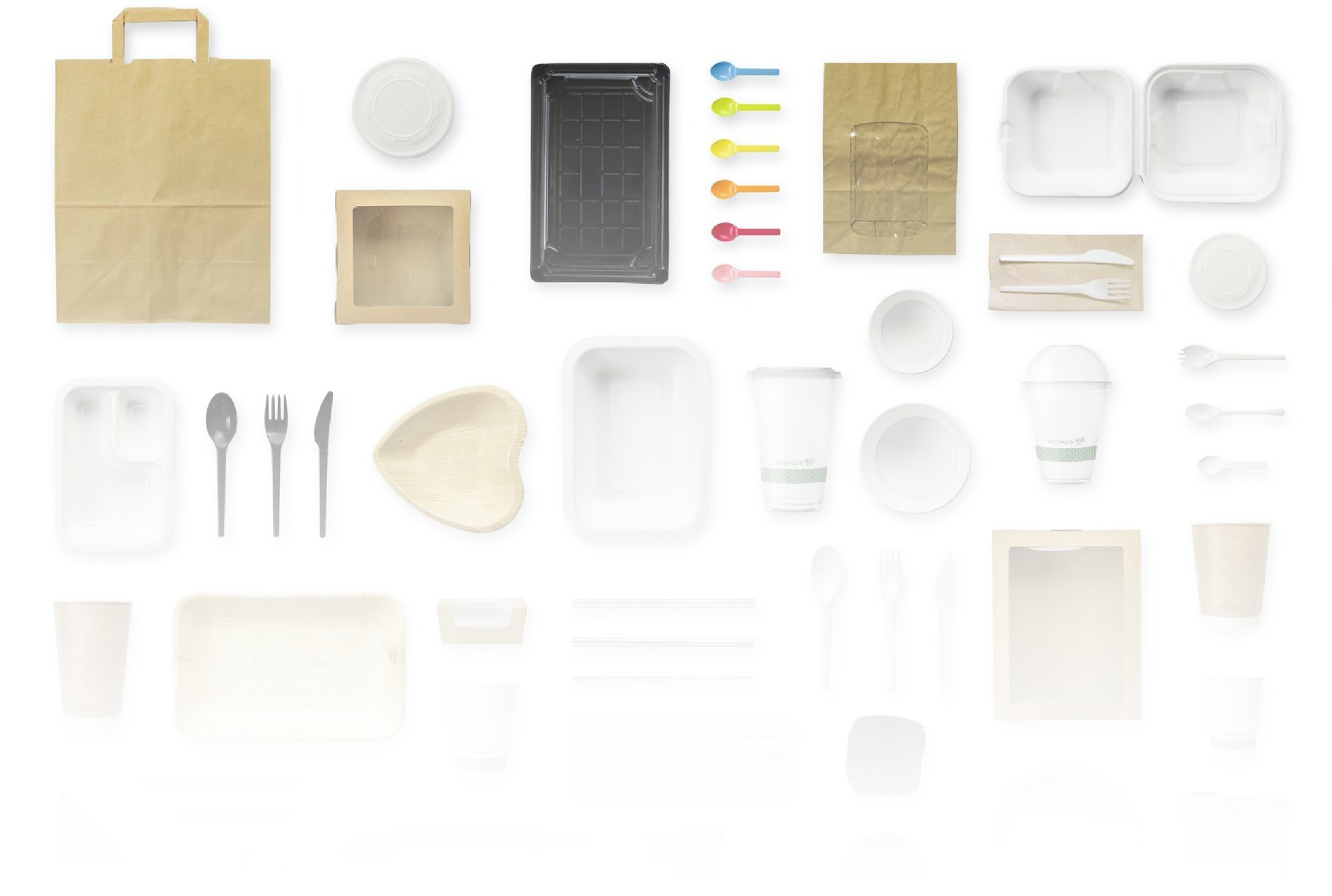 What's the learning here?
That in reality, card + plastic + food isn't recyclable.