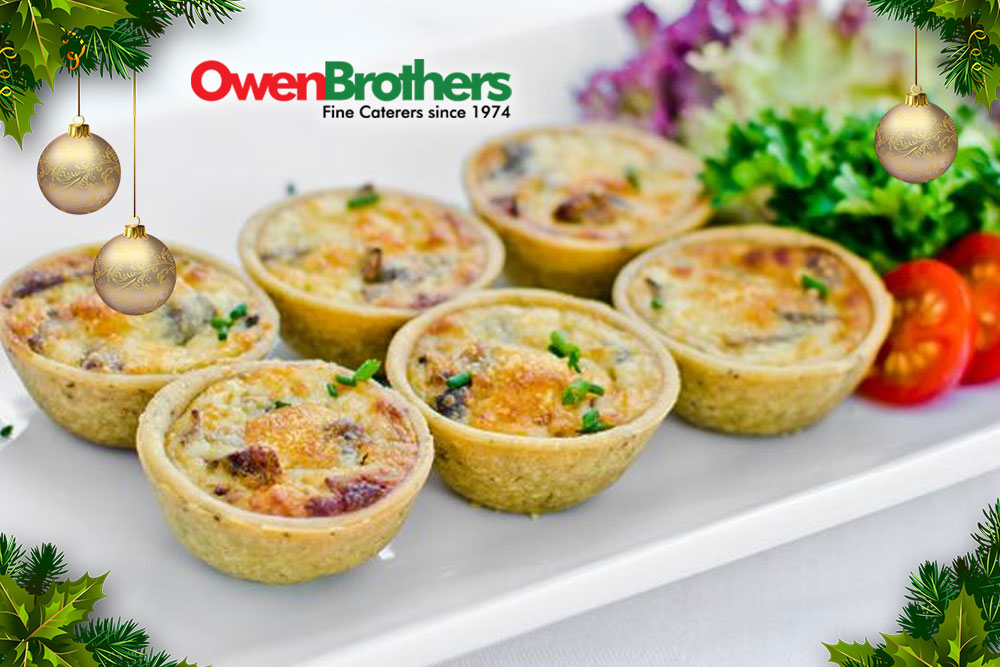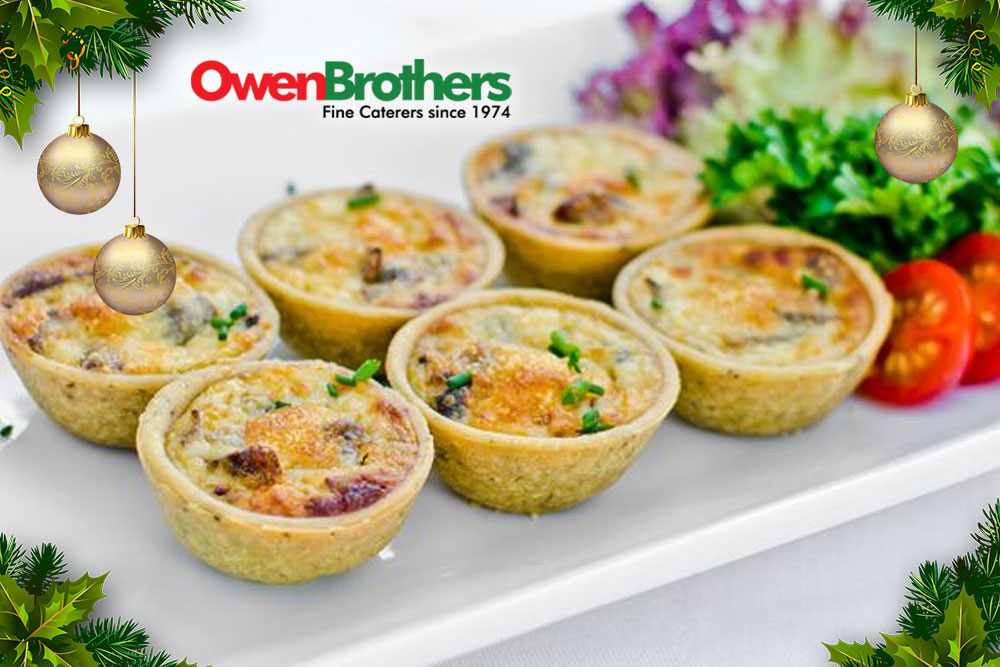 Christmas is around the corner and it still remains that extra special time of year when your employees deserve to be rewarded & treated. They look forward to letting their hair down at the office Christmas party. More importantly, nibbles, food & drinks are always the talks of any good festive party.
By now the chances are you already have lots of ideas for making your function fun with quirky games & are busy sorting out those all-important tunes that everybody loves. The unwrapping of the Secret Santa is always a hit and mistletoe always goes down well.
Food, especially at this time of the year will be the main centre of attraction. This is where a top catering company in London comes to the rescue. You simply choose what delicious food and goodies to feast on and we take all the stress and hassle away from you. The perfect solution.
We at Owen Brothers Catering can help your company organise a memorable and tasteful Christmas celebration. Our fine festive food will certainly delight your staff and is guaranteed to fill them with festive cheer.
Thank your employees for all their hard work, commitment and dedication with our Scrumptious Special Christmas Menu.
Take a peek at just a few options we have to offer:
Smoked Salmon Parcels filled with Prawns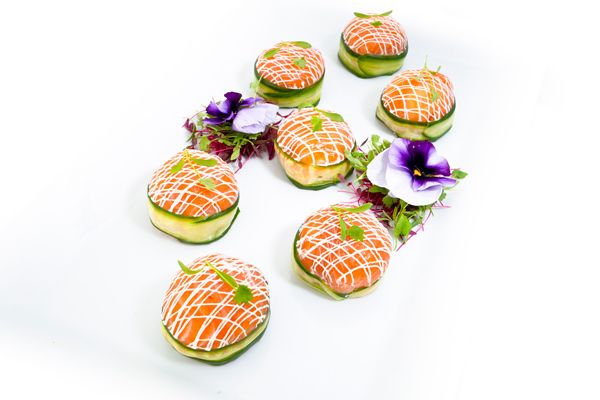 The salmon is delicately hand filled with fresh prawns in a gratifying Marie rose sauce.
We use the finest fresh Smoked Salmon that we can get hold of on the morning of your delivery.
A definite eye-pleasing, heavenly and sophisticated addition to your party.
Christmas canapé selection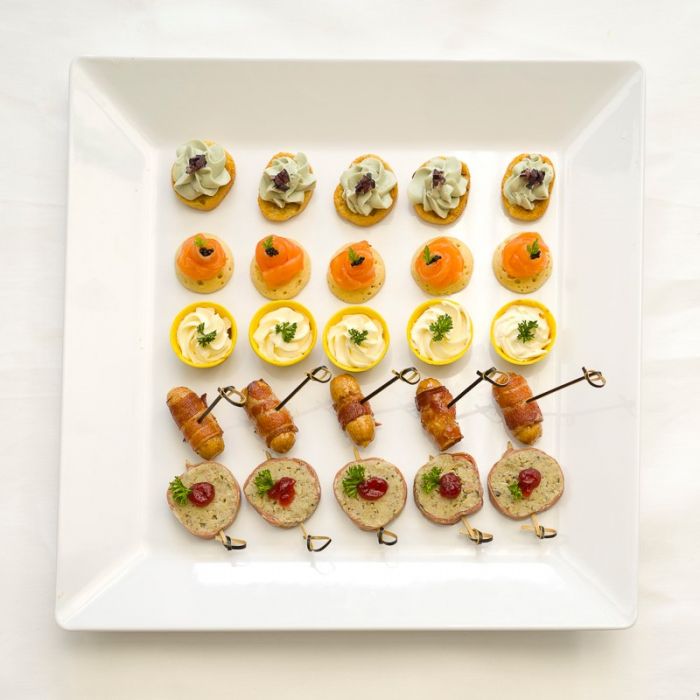 Our extremely popular Christmas collection includes five varieties of delectable canapés. 
 • Turkey Roulade with Cranberry
• Mini Skewers of Pigs in Blankets 
• Smoked Salmon on Mini Blini with Cream Cheese
• Dolcelatte Cheese en Croute finished with Walnut
• Goats Cheese Tartlets with Red Onion Chutney 
Taking out all the fuss as you simply Unwrap & Serve! 
We have an excellent selection and a variety of canape platters, together with; treat & nibbles, fresh crudités, mouth-watering platters, an amazing choice of desserts that will most certainly accommodate to the taste of your guests.
Golden Norfolk Turkey with Christmas stuffing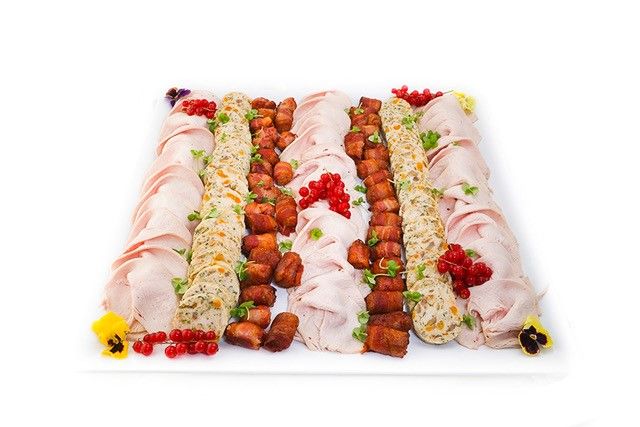 Guaranteed to go down a treat for those who love this time of the year.
Our scrumptious roasted then sliced turkey together with traditional stuffing and dainty pigs in a blanket. 
Simply, place appropriately and let your staff enjoy the feast. 
With our flexibility and availability of resources, we make sure to plan a stress-free event for you. 
Take out the stress and all the hustle and bustle by giving us a call or dropping us an email to discuss your Festive Catering Menu & Requirements!
Please have a look at our site to see all the delicious options available.
To avoid disappointment please be sure to order at least 48 hrs in advance. 
***Please refer to our website for full terms and conditions when ordering food***