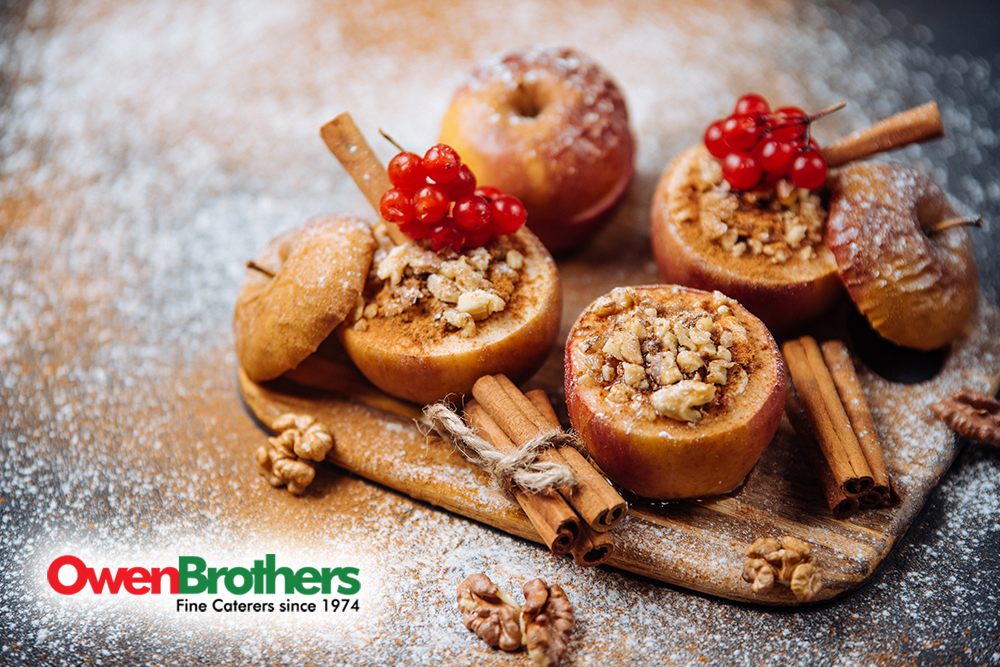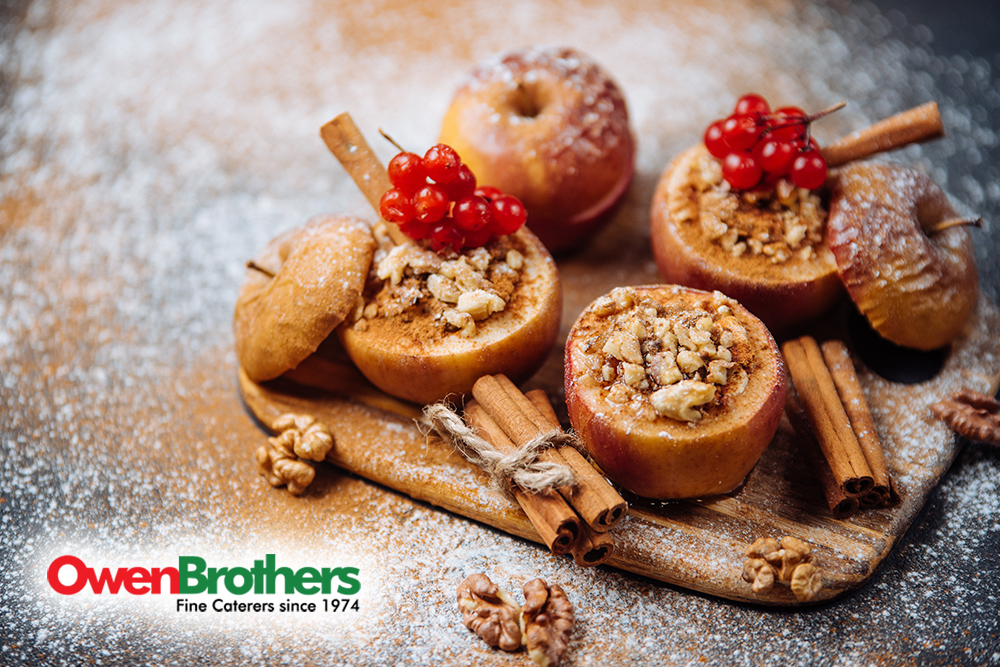 Christmas is that extra special time of the year, where we are surrounded by sparkling lights and elegant illuminations. Beautifully decorated trees are on display and we are filled with the fragrant aromatic smell of mulled wine and comforted with treats like eggnog or hot chocolate with cream and topped with marshmallows. Yes, whether we admit it or not, we all crave for that special something! 
This is the perfect time to cast aside any guilt and indulge in all those delicious, mouth-watering luxurious goodies.
It goes without saying that any Christmas Party would be incomplete without the addition of premium, delectable irresistible desserts.
Here at Owen Brothers Catering, we have perfect delicious cakes and mini desserts to truly satisfy your guests.
Spruce up your Christmas party with our scrumptious desserts.           
Mince Pies with Cream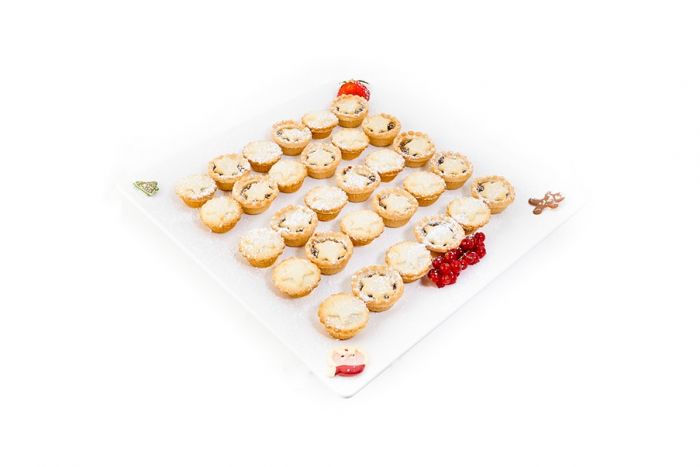 Did you know that by eating a mince pie every day of the 12 days of Christmas is supposed to bring good luck for the next 12 months?
The tiny delectable tartlets are filled with fruits and spices held together by suet and topped with cream. 
Also available without cream.
Luxury Mini Dessert Canape Selection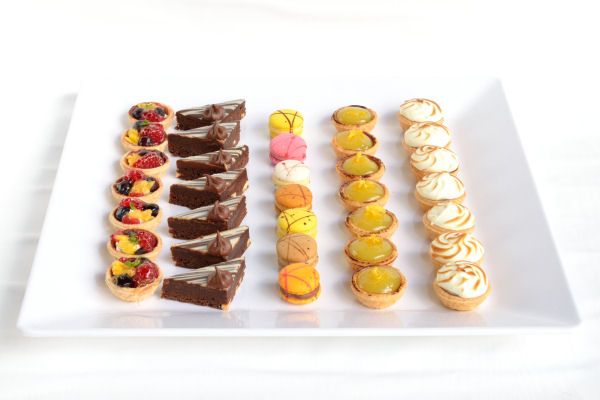 Add charm to your party with these hand-crafted, beautifully colourful mini dessert canapes. This small and sweet little surprise is a real treat and is of course very pleasing to the eye.
Assorted Mini Macaroons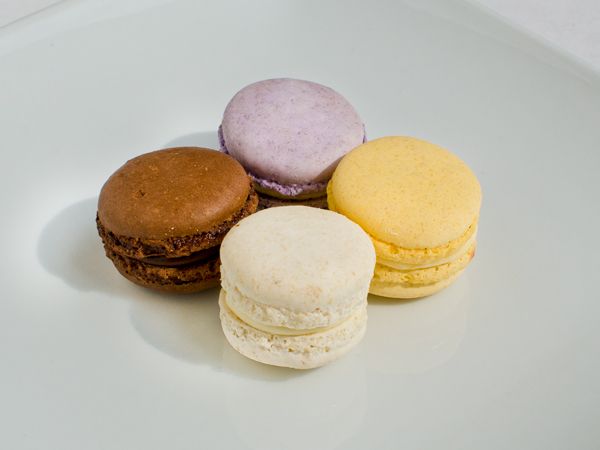 Macarons are delicious cakes of French and Italian origin, which have been enjoyed since the16th century.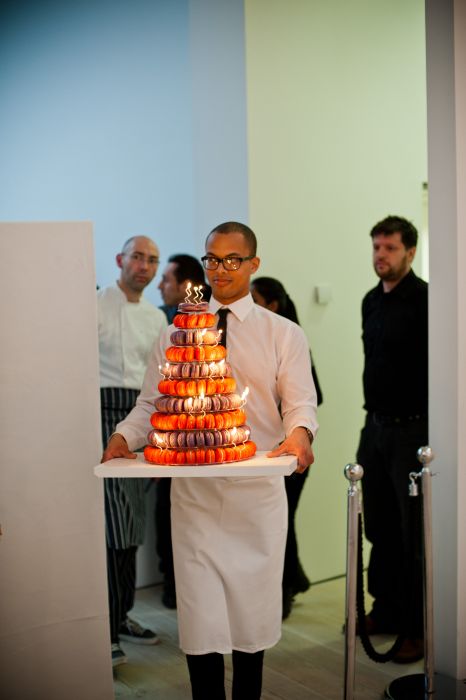 Proving to be extremely popular this festive season is our show-stopping Macaroon Tower,  as shown in the photo, you would need to order 240 pieces in total.
Go on, add that wow factor to your party!
Christmas Treat Selection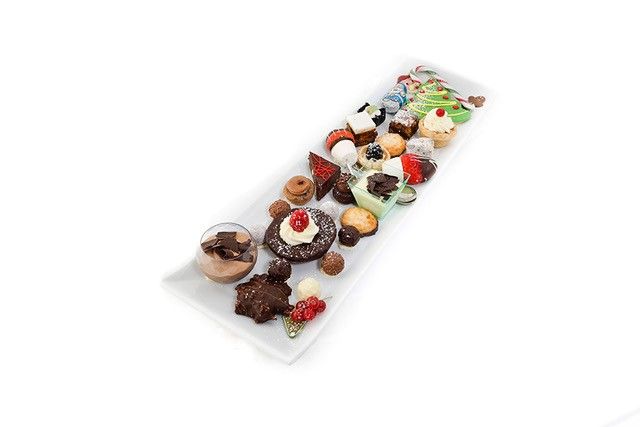 Pictured above is our renowned eye-pleasing, elegant, delicious Christmas style Sweet Treat Selection. The perfect addition for the finest of festive parties.

We highly recommend that you order on a per person basis - 2 pieces per person.
We can guarantee that these enticing Christmassy desserts will be a big hit with all of your guests. After all, we have that extra special treat to suit every palette!
       View our Full Christmas Menu
***To avoid disappointment please be sure to order at least 48hrs in advance***
***Please refer to our website for full terms and conditions when ordering***