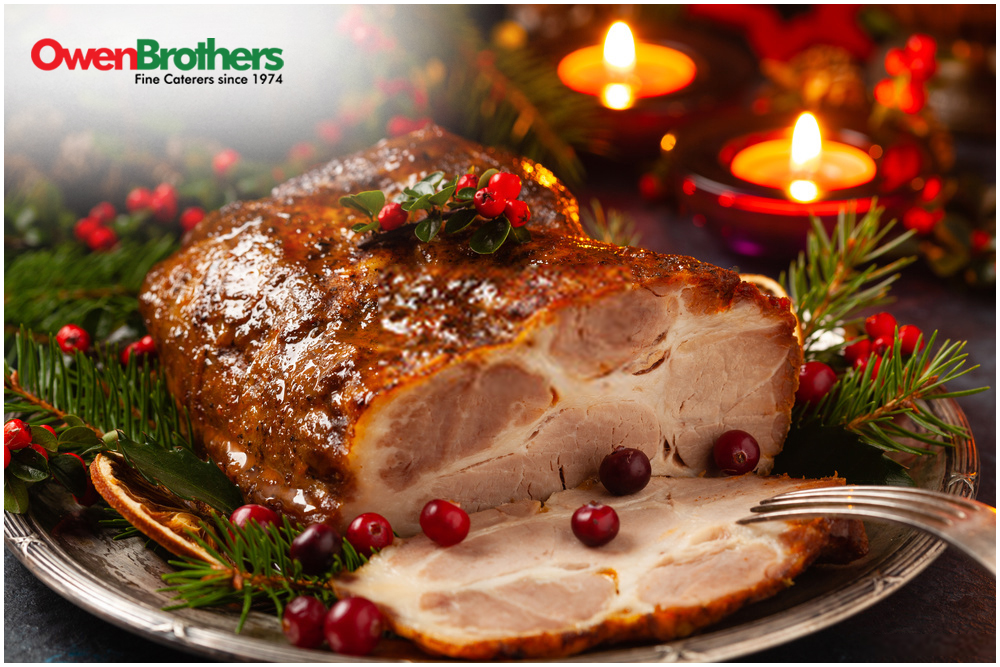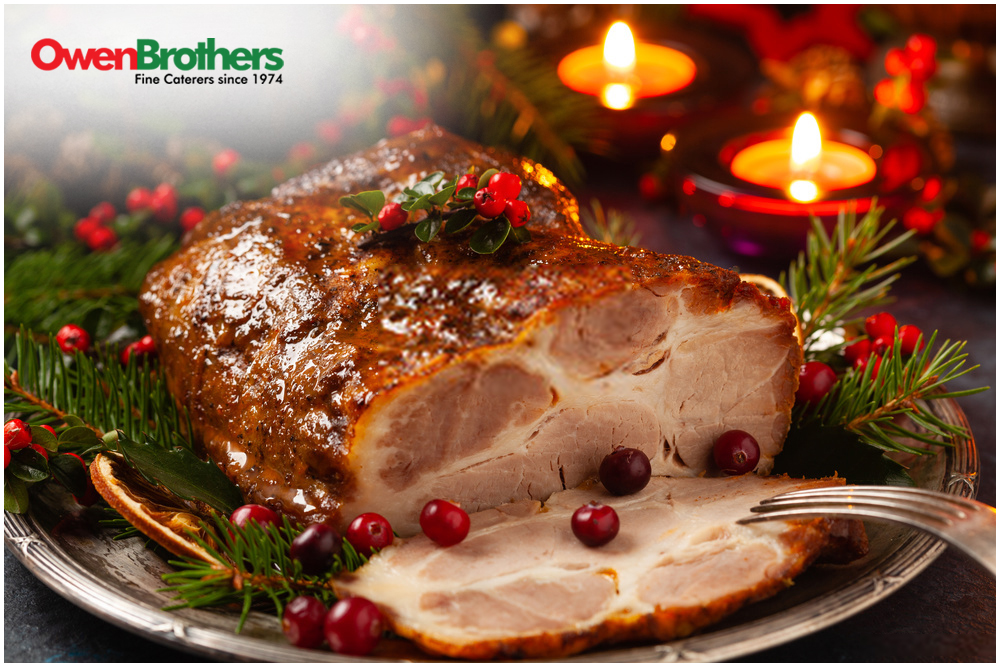 Christmas is just a few days away! From fighting the crowds and bagging that last-minute present, to wrapping as well as remembering all of those minor but significant details. This time of the year is without a doubt extremely daunting for the majority of us, I'm sure that you will agree. 
With so much to do, the last thing you want to be doing is slaving over a hot stove. Let us take away all of the stress and put a smile on the hungry faces of your guests and satisfy their rumbling stomachs.
 Whether you are rustling up lunch for a client or indeed trying to put together a magnificent feast for friends and family, we here at Owen Brothers Catering are ever ready to help. 
Impress your clients with The Christmas Working Lunch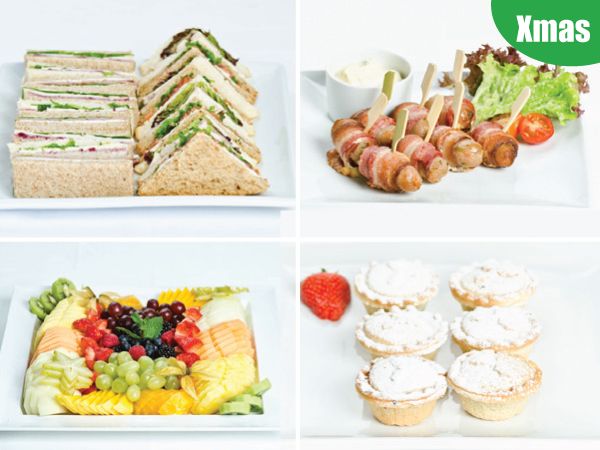 Our Christmas working lunch includes freshly cut Christmas Sandwiches filled with seasonal cheer. 
There are a variety of fillings including;
*   Sliced Roast Turkey with baby spinach leaves, cranberry sauce and a sprinkling of some crunchy onions.
*  Somerset Brie with homemade cranberry sauce & rocket
*   Roast Chicken with our own sausage meat stuffing and mixed leaves
*   Scottish Smoked Salmon with light cream cheese, chopped fresh chives, and rocket
 Also included are the following selection of 4 moreish finger foods;
*  Pigs in a blanket
*  Golden Tempura Prawns
*  Mini slices of Asparagus Quiche
*  Smoked Salmon Canapés
Your guests will also be treated to a special fruit platter with some exotic fruits. 
To conclude we have little Christmas sweet surprises and indulgent mini mince pies served with vanilla whipped cream. 
*** Minimum Order of 6 People***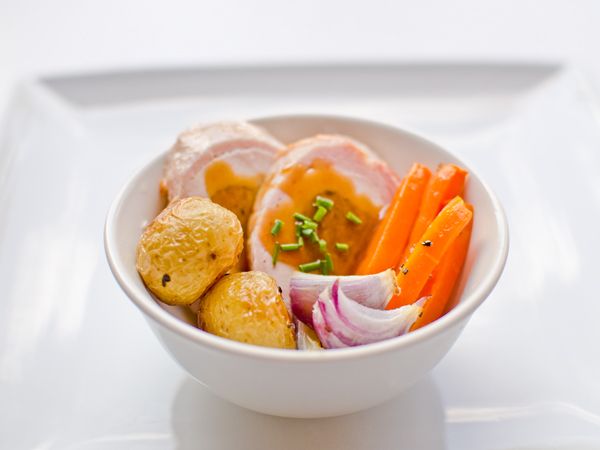 Go Traditional with a perfect bowl of everything you want for Christmas!
The novel dish consists of the sliced succulent breast of turkey filled with fresh sage and onion stuffing and wrapped in smoked streaky bacon. 
Accompanied by miniature Brussel sprouts, mini roasted potatoes and mini roasted carrots intertwined with red onion for colour and our very own port and cranberry jus.   
These delicious bowls happen to be the ideal choice when you want fresh warm food but don't have space for a sit-down meal
***Staff would be required to prepare the food at your location and 48 hours notice ***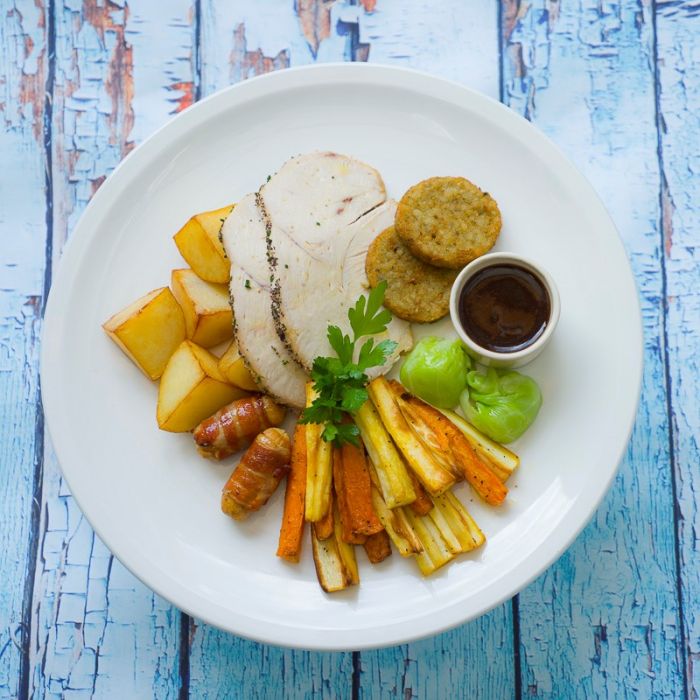 The meal consists of delicious slices of roasted turkey breast, pigs in blankets, crispy roasted potatoes and seasonal vegetables with our very own port and cranberry jus. 
The food will be delivered in special thermo boxes so your food will be hot on arrival.
Please note that the minimum order is for 12 people, however, we can feed any number of guests.
***To avoid disappointment please be sure to order at least 48 hours in advance*** 
***Please refer to our website for full terms and conditions when ordering food***