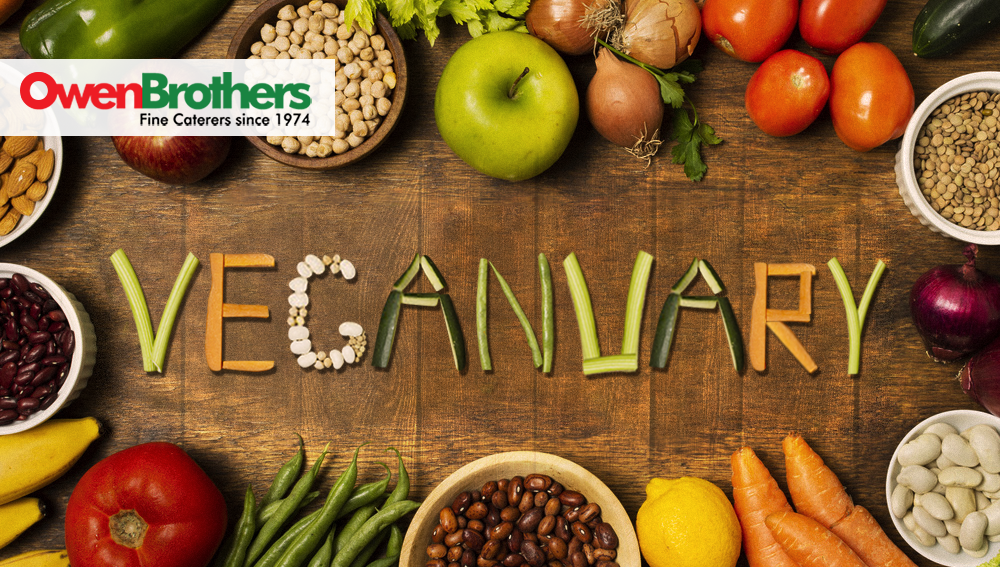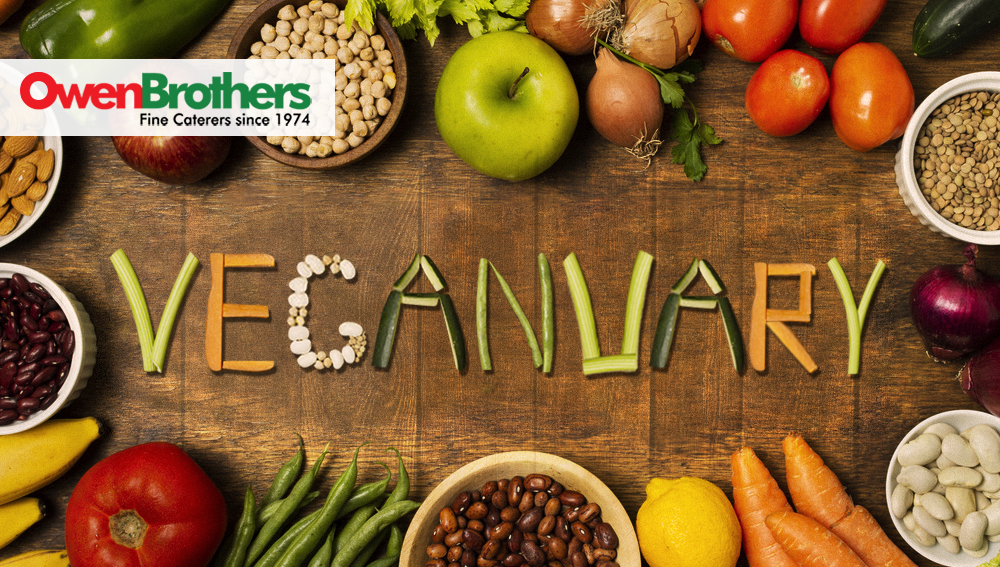 We've said goodbye to 2019 and entered into a new and exciting decade. Some of us are still toing and froing on achievable goals, whilst most of us are desperately trying to stick to our New Year's resolutions.
The majority of us tend to overindulge during the Christmas period. It's an excuse to overeat without feeling guilty and it would be rude to turn down that warm glass of aromatic mulled wine. 
 A bar of extra chocolate here and a cheeky glass of wine there soon takes a toll on your waistline.
This is where we tend to feel extreme guilt and atone in January or take a pledge or two!
It almost seems to be the done thing to commit to improving health & general well-being. Two of the most popular ones are Veganuary and Dry January.
Whilst Dry January is literally self-explanatory, there is simply, although challenging, one rule. Do not drink alcohol for the whole month of January.
Veganuary can be somewhat confusing as it's a whole different way of eating.  
It's about abstaining from the use of animal products including. Veganism has gained immense popularity mainly due to its potential health benefits.
The Vegan craze is so popular that even the fast-food chains are desperately trying to compete. KFC launched their First Vegan burger on the 2nd of January this year as did McDonald's with vegan options. They are following the likes of Greggs, Wenzels and Pizza Hut, just to mention a few. The soaring demand for Vegan food has become mainstream and they would be missing out on a huge chunk of the market. 
Are you still confused about the differences between a vegetarian and a vegan diet? 
Click on the following link, it will answer a whole array of questions as well as support you.
Do you have an important lunch meeting or function coming up and Vegan options are an absolute Must? Let us take away all the stress and anxiety. Give us a call and we will gladly discuss options available and point you in the right direction.
Take a look at some of the Vegan goodies available.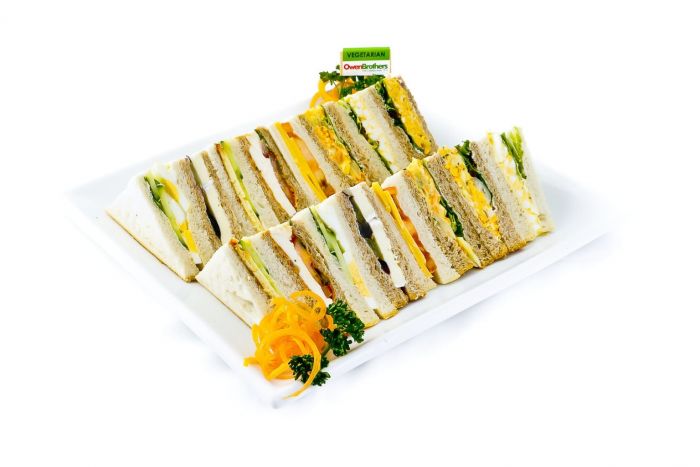 Enjoy the wide range of delectable vegan sandwiches made from our soft white bread and fresh brown wholemeal bread.
Our delicious selection includes:
* Roasted Vegetables 
* Guacamole with Mediterannean Vegetables 
* Freshly sliced red onions with Houmous
* Fresh salad green leaves with cucumbers & guacamole 
And much more!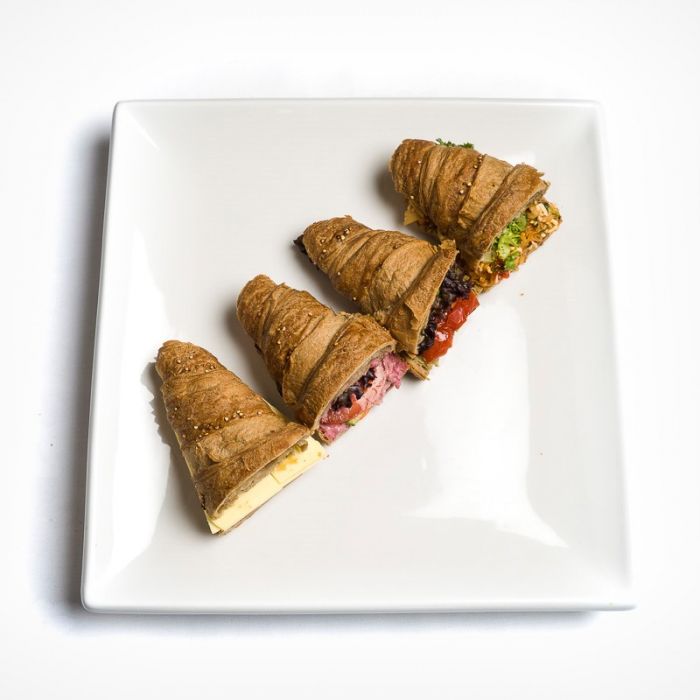 Yes, they do exist! Order our scrumptious, freshly baked vegan croissants with our chef's variety of vegan fillings.
Our range includes:
* Roasted Vegetables 
* Guacamole with Mediterannean Vegetables 
* Freshly sliced vegan cheese & tomatoes
* Fresh salad green leaves with cucumbers & guacamole 
And much more!
Ratatouille with Garlic Crostini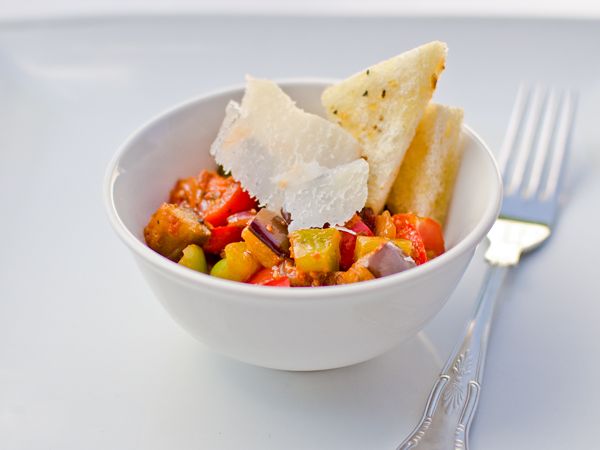 Also referred to as ' posh mini meals' are a fabulous, effective and elegant way to impress your guests in an informal setting.
These delectable bowls bursting with flavour are individually garnished and are served in a 4" white rice bowl.
Large Bowl of Exotic Fruit Salad with Passion Fruit Drizzle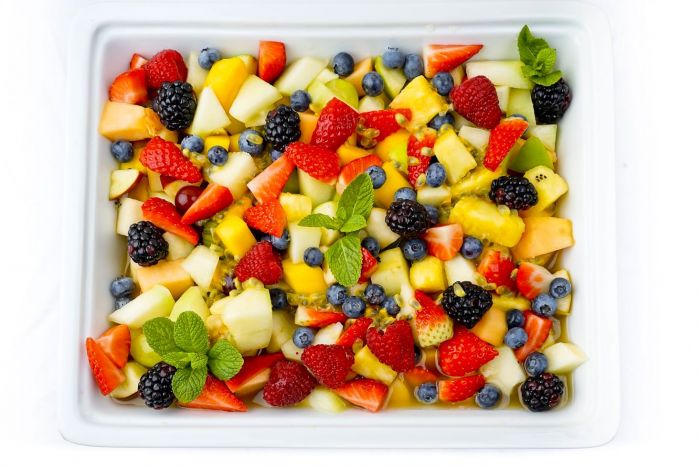 Fruit is always a welcome, healthy and refreshing treat to kick start the beginning of a year.
Start as you mean to go on!
This tempting exotic array of freshly cut fruit is complemented with a passion fruit drizzle. 
We have more tasty Vegan options available. Take a look at our Veganuary Menu.
***To avoid disappointment please be sure to order at least 48hrs in advance***
***Please refer to our website for full terms and conditions when ordering food***