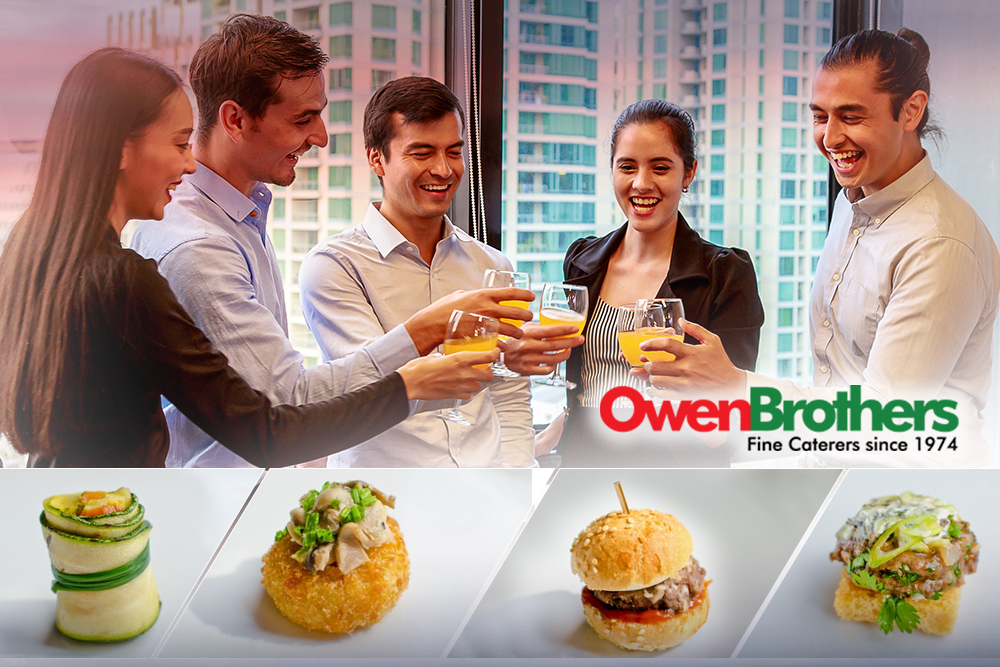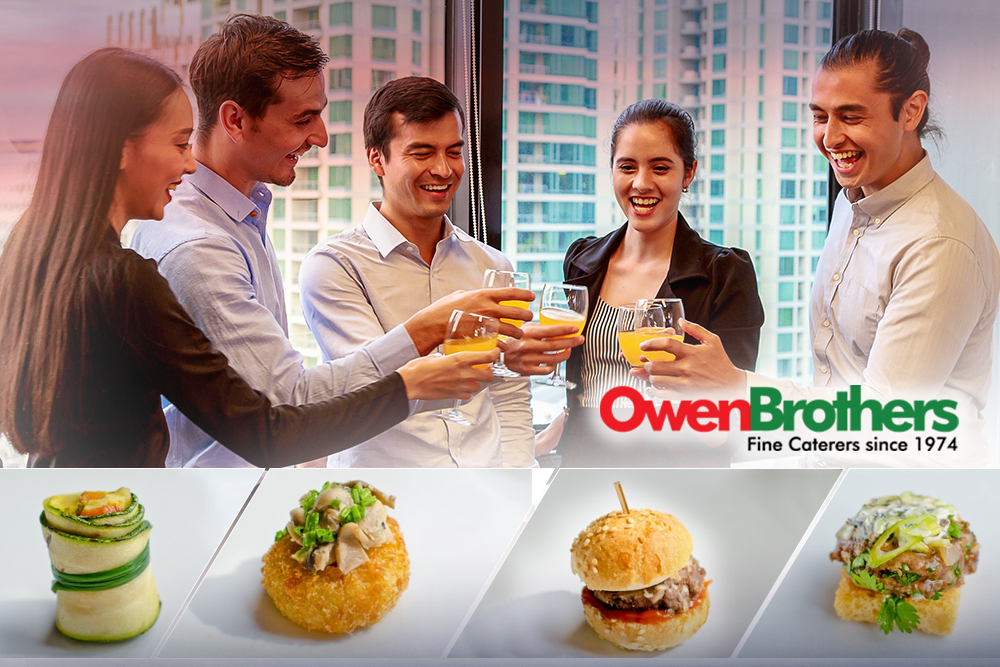 "Good things come in small packages." It seems as if the wordings were written for canapés only.
A canapé is a decorative, tempting single-serve, small enough to be held by fingers and consumed in one bite. Traditionally served with cocktails, canapés stimulate the appetite and encourage guests to drink more. That is why; most of the times they are either salted or spicy. The tiny little morsels give you an opportunity to roam around and interact with your mates while they are passed around.  

This scrumptious food may look simple but a lot goes into it. There is basically a base, made from bread or any carbohydrate, a spread, the main dish and the garnish. They are a feast for the eyes as well as the stomach.     

Owen Brothers catering service offers an exquisite range of these little stylish munchkins that will leave your guests craving for more. Whether it is a corporate event, traditional cocktail party or canapé catering, you can simply order them. Easy to serve and easy to eat, canapes are equally preferred by hosts as well as guests.

Take a look at the finest gems of our menu.
Spanish Chorizo with Mash Potato and Red Onion: This recipe is an exquisite fusion of traditional and contemporary flavours. The delicious combination of Spanish chorizo, mash potatoes and red onions goes perfectly well with red wine.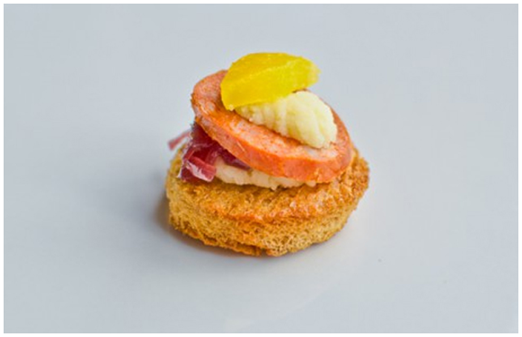 Monkfish on a Minted Pea Puree with Beetroot Cress: Enjoy our delectable monkfish canapé, delicately placed on a minted pea puree and elegantly seasoned with beetroot cress. This dainty and mouth-watering appetizer can fill up your tastebuds.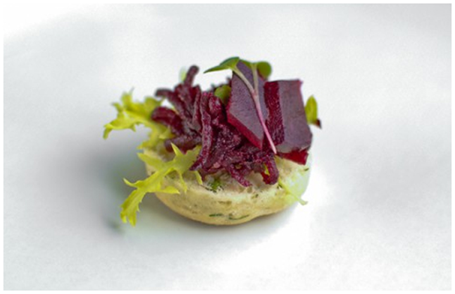 Lemon sole with Dauphinoise Potato and Trout Mousse: Either it is a private party or a large scale corporate event, the dish never fails to wow your guests. Trout mouse is served as a base, topped with the lemon sale and Dauphinoise potato that will surely make your mouth water and work up your appetite.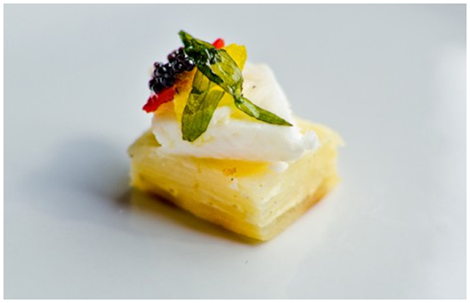 Mini cheeseburgers with tomato relish: These juicy little burgers are an excellent option to be served with drinks at your office party. With the double dose of homemade cheese spread on warm and appetising tomato relish, these mini burgers appear to be the showstopper of the party.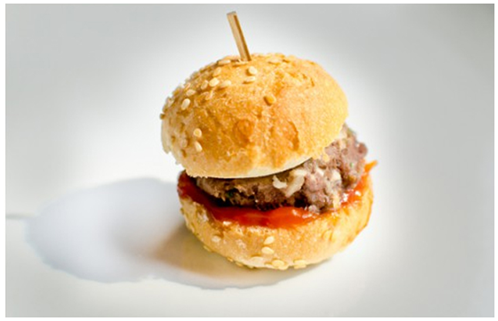 Scallops with pea and mint puree on a potato Rosti: Carefully laid scallops with pea and mint puree on a freshly prepared potato Rosti make this canapé an extraordinary mix of seafood and veggies. Hot Rosti can warm you up from head to toe.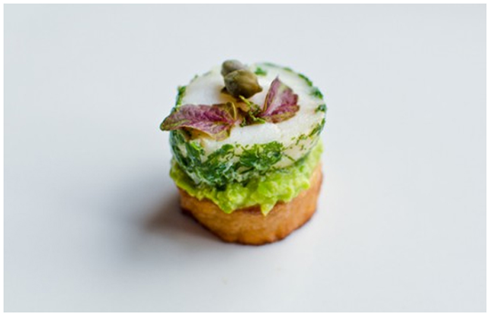 PS: 
Owen Brother Catering offers canapé delivery in London at a minimum order of 50 canapés. Make sure to confirm the order 3 days prior to the event.
One of our trained chefs will accompany you at the venue for the whole time to serve the food perfectly.