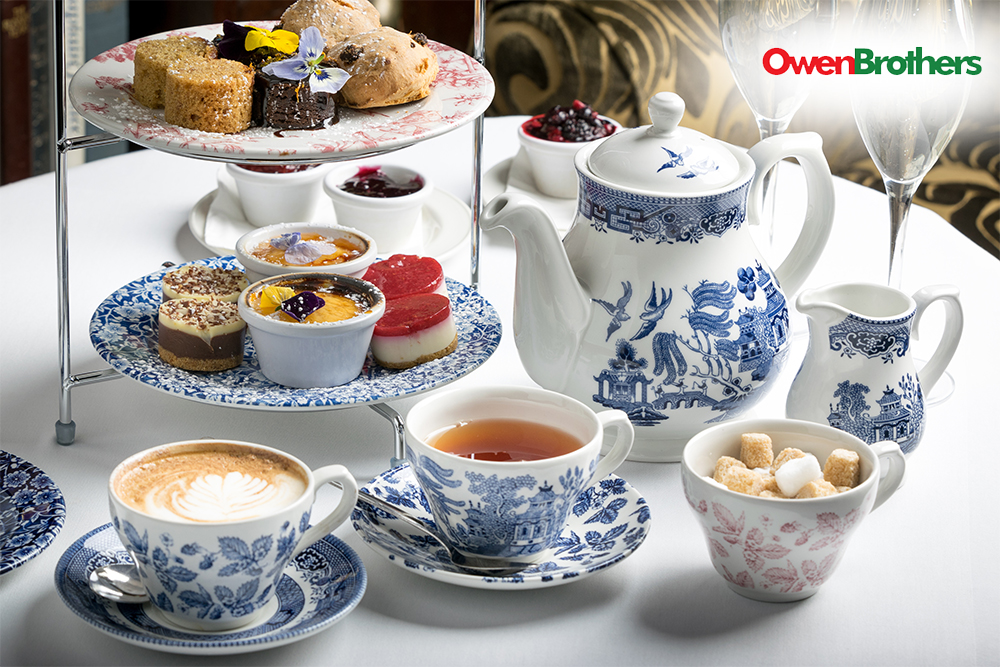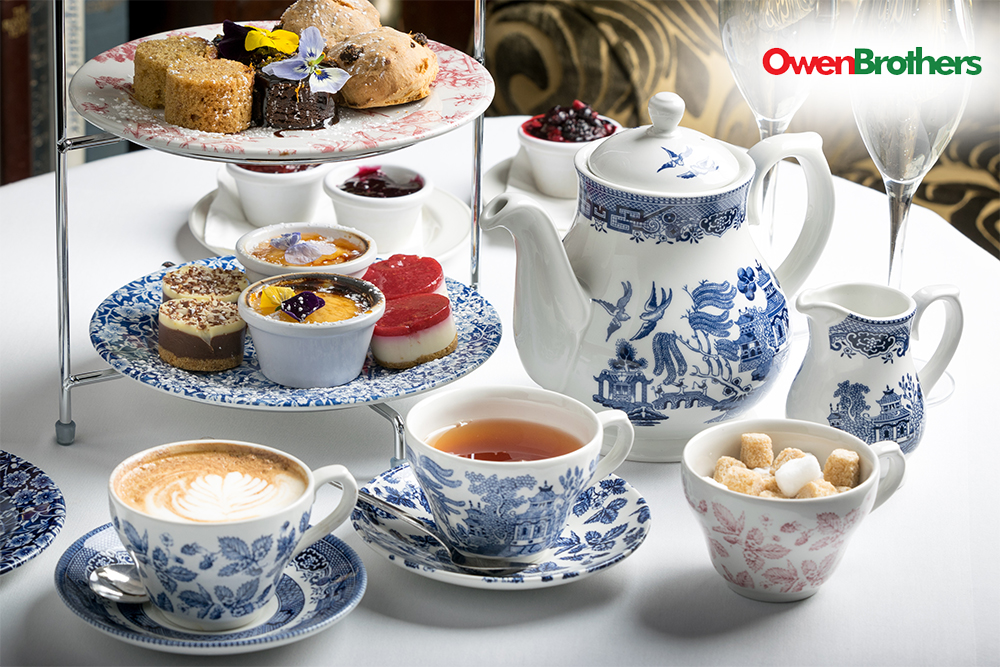 We are celebrating National Afternoon Tea Week from 12-18 August.
The festival has graced the country since centuries and Brits love to celebrate this week with a bit of elegance to make it memorable.  
How did it start?
Afternoon tea is a quintessentially British tradition and the roots of this festival dates back to 1840s.
The credit of making this tradition popular goes to Anna, the 7th Duchess of Bedford. It was the era when people used to consume only two meals a day; breakfast and dinner.
The Duchess used to find herself feeling tired and worn out and was in much need of an energy boost which would pull through to dinner time. As there was no concept of lunch, she created a solution to her problem with a warm pot of tea accompanied by a light snack like sandwiches.
After a while, she began inviting friends to join her which eventually lead to the tradition of the afternoon tea.
Over time, this simple meal transformed into a social event and soon after it became a vital part of the upper echelons of the society. The actual popularity came when Queen Victoria accepted and took part in the tradition.
As the name suggests, Tea remained the central element of the tradition and snacks such as; finger sandwiches, jam, and other cakes were served with it. It is believed that Afternoon tea plays a major role in lifting your spirits, bolstering energy and keeps you active throughout the rest of the day.
How to celebrate Afternoon Tea Week?
Afternoon parties with friends and families are the most popular way to mark the occasion.
If you are also arranging such a party and are worried or stressing out about preparing tasty accompaniments to go with your perfectly brewed warm cup of tea, we have the perfect solution!. You can order your tea and snacks from the Owen Brothers Catering website. They are well-known for their Afternoon Tea delivery 
We have a delicious menu with an amazing selection of Afternoon Tea goodies. A few scrumptious treats include:
Posh Sandwiches with no crust
Our beautifully presented and delicious crustless sandwiches come in a wide range of fillings.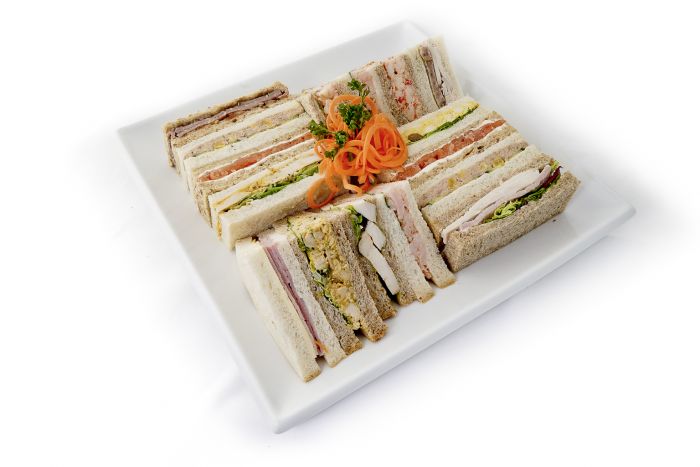 Premiere Afternoon Tea selection
The daintiest cakes are an absolute must for the perfect tea party. The traditional little cakes can make your party even more amazing. Take a look at the assortment below:
Mini Lemon Drizzle Slice
Blackcurrant and Pistachio Cake
Chocolate Fondant Fancy
Raspberry Velvet
Mini Chocolate Brownie
Black Cherry and Almond Frangipane Tart
Mango and Passion Fruit Delice
Make sure you order the right quantity of you may have a fight on your hands! One portion can be served to 6 people.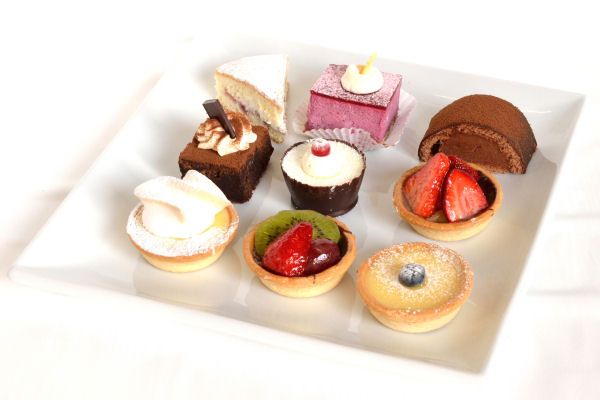 Hot water will be delivered in Flasks for your ease and convenience. You can pour it in cups as required. Each flask is enough for approx 12 cups. Individually packed tea bags are also included in this package.
With these exclusive tea bags, your guests can decide how strong their tea should be?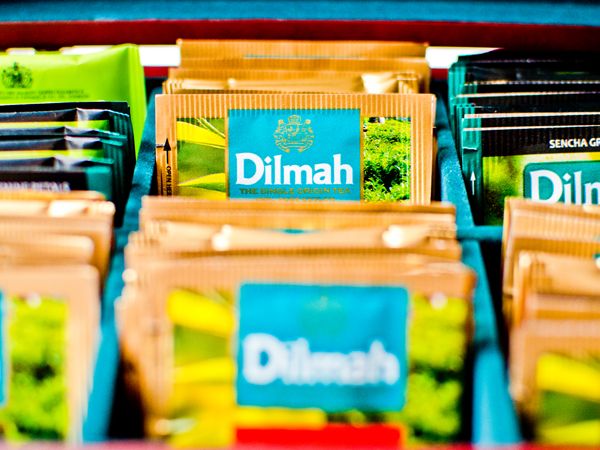 Cup, Saucer, and Teaspoon
 What is a tea party without the beautiful cups and saucers? You can serve tea to your guests in these beautiful white porcelain cups.
One carton of Cups and Saucers include 20 sets.
To add more style to your party why not serve in style with the ideal centrepiece to showcase your elegant and delicious treats?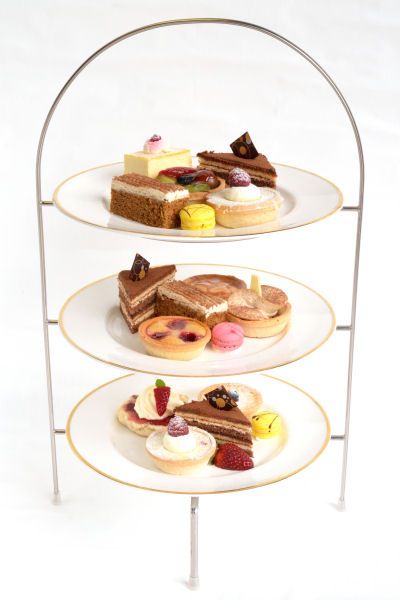 Contact us to discuss your individual requirements.
Happy Afternoon Tea Week!!